These devotionals are designed to guide you in your time with the Lord.
All of them are intentionally written to speak to the current COVID-19 crisis and shut-in that we are experiencing so that you may spend time praying, reading and meditating on God's word.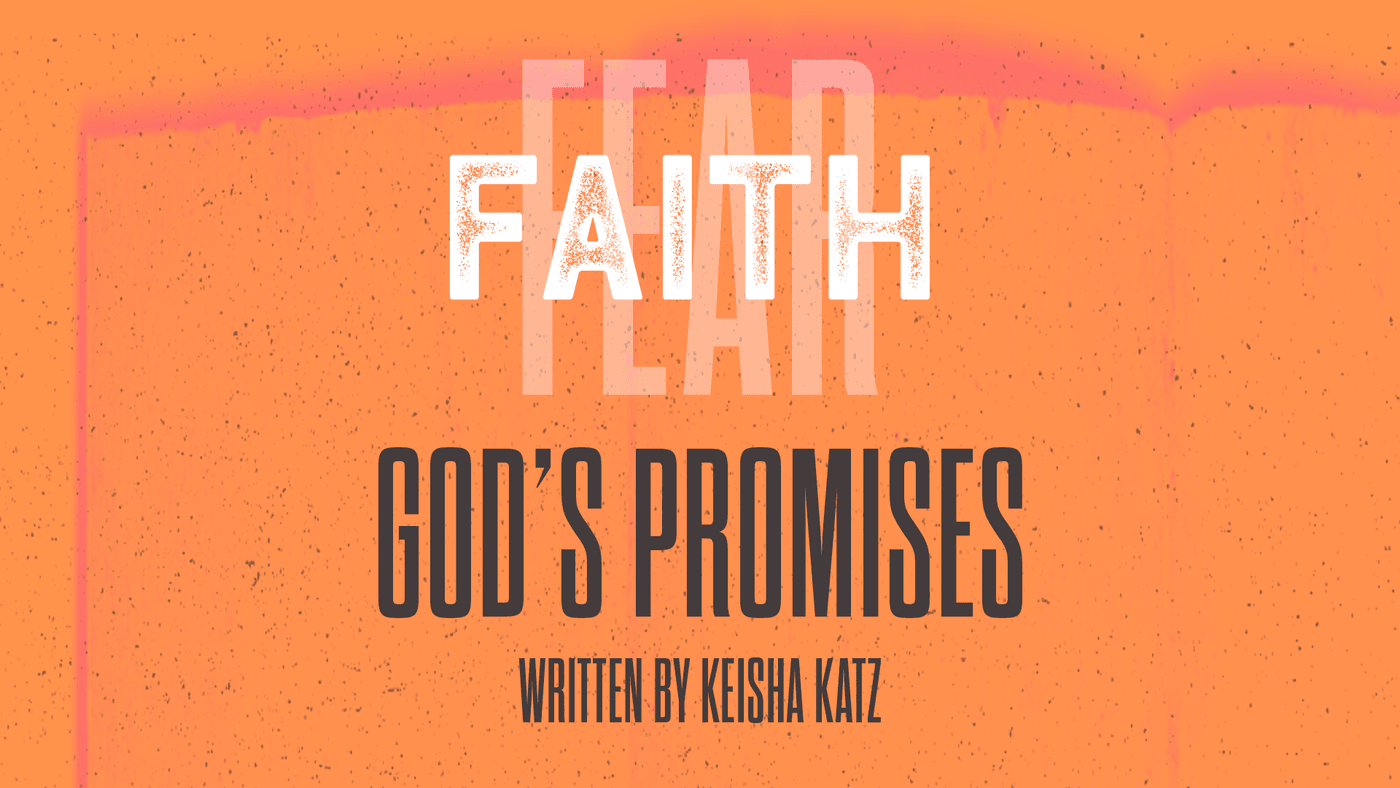 DAY THIRTY-FIVE
Key Scriptures: Isaiah 43:2 CSB, Isaiah‬ ‭43:2‬ ‭NLT‬‬, 1 Peter 1:6-7, Daniel 3:16-25
In my lifetime I've experienced three major events that distrupted my life. During the first one, which was the terrorist attacks of September 11th, I was only in middle school but I still remember teachers crying and coming home to my family glued to the news. Next, was Hurricane Sandy in 2012. I was living with my parents in Rockaway, Queens and we watched from the terrace as cars became submerged under ocean water - I can still vividly recall the utter distruction to a once beautiful beach community. Now, in current times, we are all living through a global health crisis, and my mind drifts back to past events of this scale. I am also reminded of a scripture from Isaiah.
"When you pass through the waters, I will be with you, and the rivers will not overwhelm you. When you walk through the fire, you will not be scorched, and the flame will not burn you." - Isaiah 43:2
Some commentaries believe that this verse is referring to God's faithfulness as he brought the Jews out of captivity and across the Red Sea, and when they crossed the Jordan River into the Promise Land. Also, the reference to fire reminds me of the story of Daniel's three friends, Shadrach, Meshach and Abed-nego, in the fiery furnace (Daniel 3:16-25).
God constantly reminds us of His faithfulness in the bible to encourage us, and remind us He is the same "yesterday, today and forever" (Hebrews 13:8.) He also demonstrates his superiority over levels of challenges from waters, to rivers to fire. Today, for some of us, the impact of COVID-19 might feel like wading through impassable waters or walking through the fire. Be encouraged that "passing" and "walking" are action verbs. Every day we're moving forward and God's promises still stand true.
"In this you rejoice, though now for a little while, if necessary, you have been grieved by various trials, so that the tested genuineness of your faith - more precious than gold that perishes though it is tested by fire - may be found to result in praise and glory and honor at the revelation of Jesus Christ." - 1 Peter 1:6-7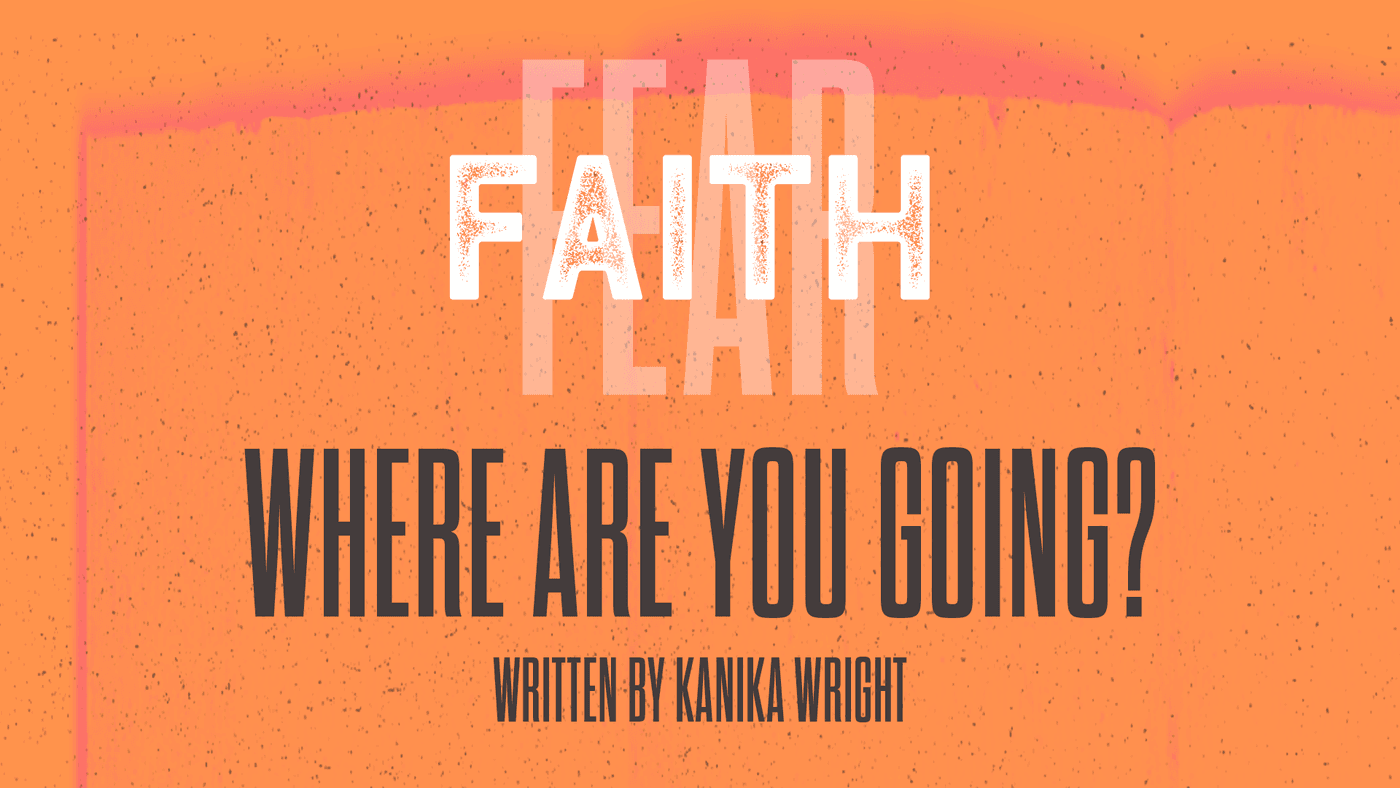 DAY THIRTY-FOUR
Key Scriptures: 2 Peter 3:14, James 4:14
I got the email in the middle of the workday on April 28th from one of my supervisors: our retired longtime Peace Officer Tyrone Cain, better knows as "T" to me, had passed away the previous Sunday. Aw man, not T. Then almost immediately, I smiled. T was a believer.
T was your ideal Peace Officer: tall, stocky, firm, commanding, and ready to bust into action if necessary. I remember his wonderful bear hugs, and how he would greet me by saying "Hey, Kay Kay." However, the thing I remember most about him was his passion for reading the Word. I frequently spotted him hunched over his phone or an actual Bible at his workstation. He also posted numerous Bible verses or scriptural insights on Facebook.
T's passing saddens me, but it also excites me because T is with our Lord and Savior, Jesus Christ. T's death, as well as many others during this pandemic, has shaken me towards the future. Where am I going? Where are you going?
The latter part of 2 Peter 3:14 say to "be diligent to be found by him without spot or blemish, and at peace." Granted, none of us are perfect nor ever will be. However, if Jesus were to come back right now and climb into our windows, or even our hearts or minds, what would he see? Would He see peace? These questions humble me as much as they frighten me. James 4:14 lays it down thick and declares what we all want to avoid thinking, hearing, or reading: "Yet you do not know what tomorrow will bring. What is your life? For you are a mist that appears for a little time and then vanishes."
Every day can be our last, so we need to glorify Him with this fleeting life. Being in quarantine has surely magnified the uncomfortable areas in my life that I've tucked away. What about you? Like it or not, this time period has quarantined our hearts, isolating us to see what remains when the layers are stripped away. So, what remains? Where are you going?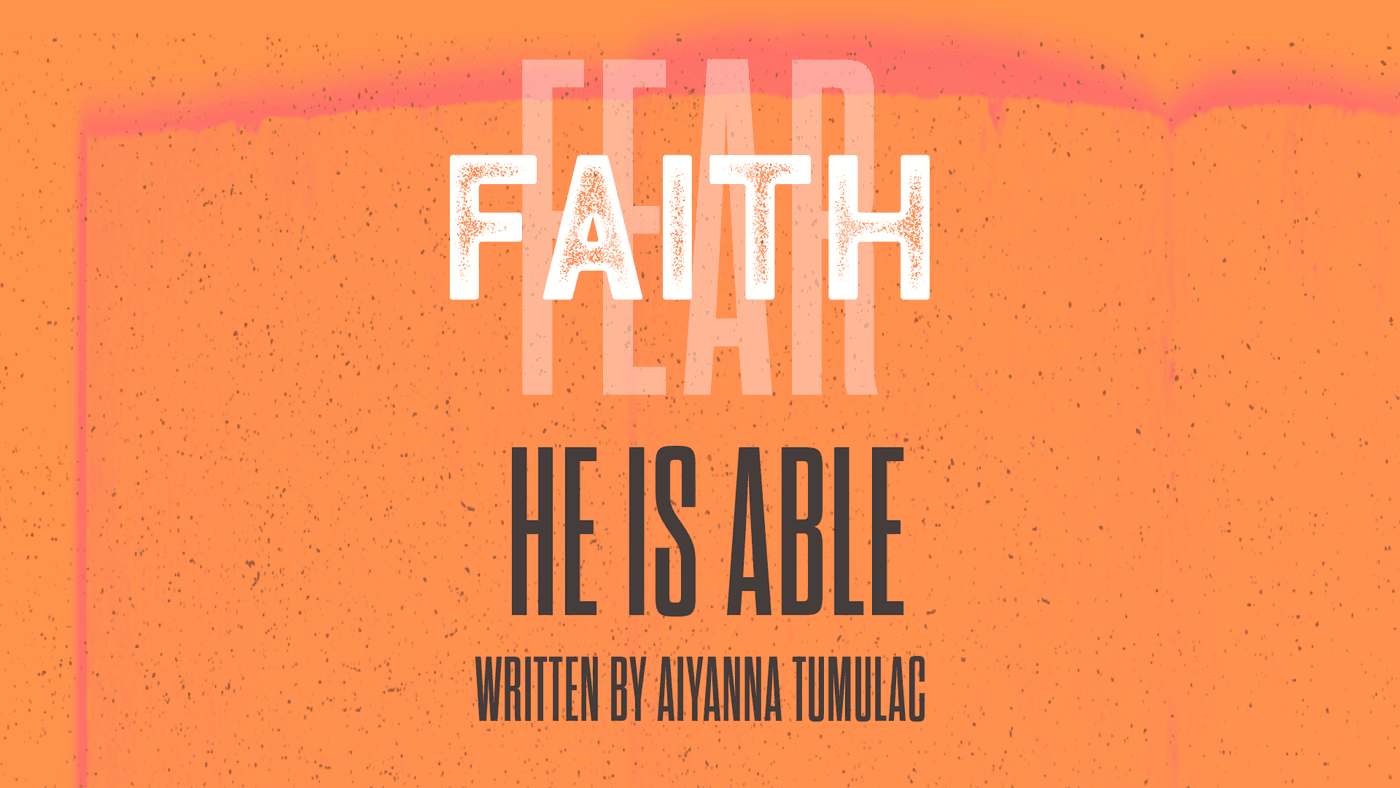 DAY THIRTY-THREE
Key Scripture: ‭‭Deuteronomy‬ ‭29:5-6‬
Since the start of COVID-19, like many others I lost my job. Since my position is centered around large groups of people, I understood the necessity for distance but as I inevitably found myself starting to low-key panic about my finances, I did so in a "good" way. I know that doesn't make any sense, but have you ever been completely calm in the midst of chaos? I thank God for emergency funds and for stimulus checks, but I have to keep reminding myself that the God who provided for me before, will do it again, even if all I see is a couple dollars in the bank.
I shared a story with someone the other day who was stressed about their finances and it encouraged me to remember: He's capable. Back in 2010/2011, I was living in Vermont, going to school and working with at-risk teenagers. I was going to a school that was probably out of my league but it was obvious God's hand was on me and His favor was behind me. He proved it. I was an out-of-state-student paying out-of-state tuition and I had a balance of $23,000. I had no idea where the rest of the money was going to come from but I left it to God and I kept telling myself, "He's got this". About two months into the semester, I received a letter from the school saying that if I didn't pay my remaining balance I would be asked to leave. Of course, I was furious and angry. I felt like God had left me hanging. I won't repeat the words I said to Him but they weren't nice or Christ-like. At all.
Long story short, within 24 hours of receiving that letter, the school contacted me and told me that not only did they find some extra money that wasn't being used, they were also giving me a first generation scholarship which would completely pay off my balance. I was so happy and thankful that even after I had cussed God out with every word in the book, He still showed me that He had my back.
I hope that me sharing this story with you brings some semblance of peace. He hasn't forgotten nor has He not seen. Trust Him; He does show up. It may be at midnight instead of the afternoon hours you requested, but He does show up. Always.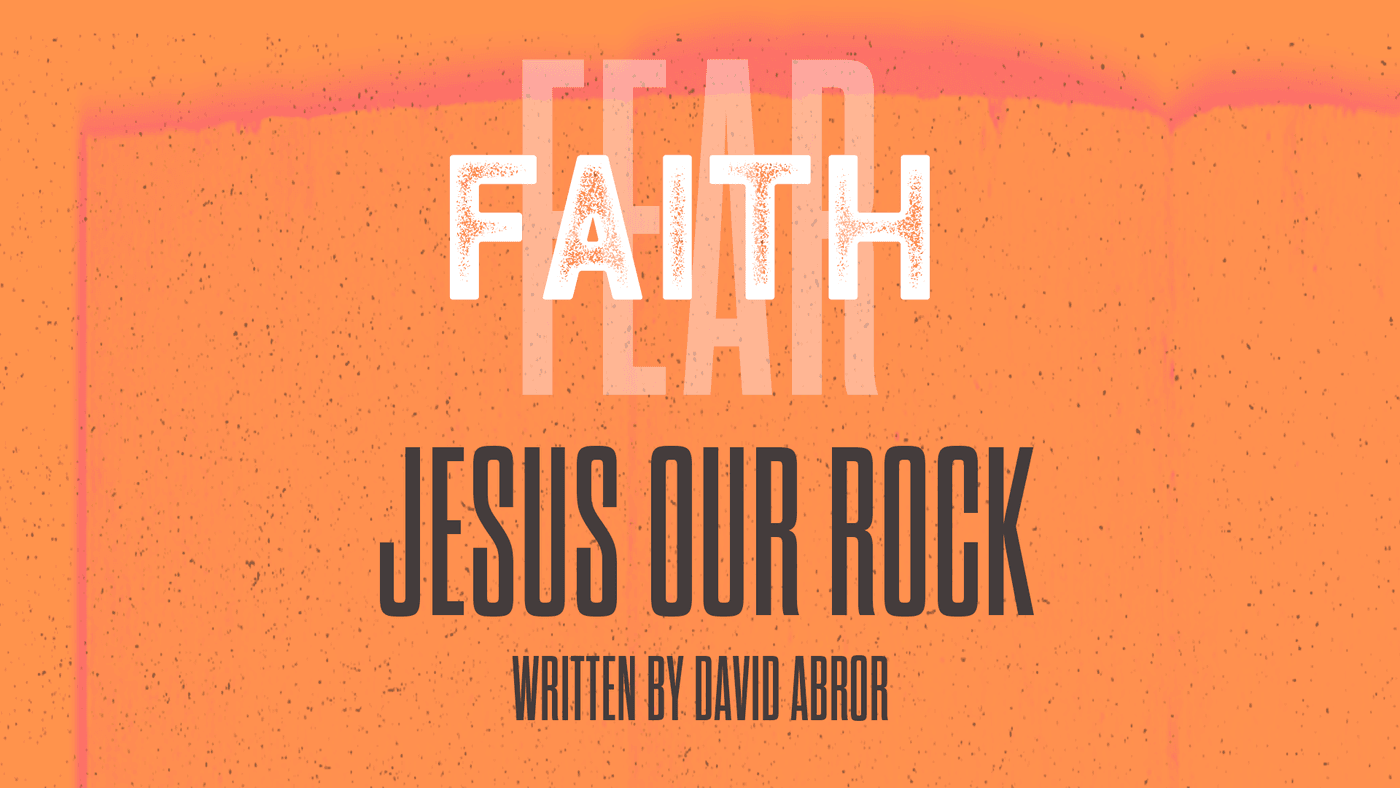 DAY THIRTY-TWO
Key Scriptures: Matthew 7: 24-27, Philippians 3: 13-17, Ephesians 6: 13-18
I keep thinking about the sermon that Pastor B preached a while back about Jesus being the foundation that we must build our house on. As he explained in the sermon, the difference between the two houses was that one had its foundation on sand and the other on rock. Take note that each house had a foundation. That wasn't the issue. The issue was what the foundation was anchored to - rock or sand. Both houses in the parable were presumably built on a coastline.
On a coastline, the land can seem to be solid but must be examined to know whether it is shaky sandstone or stable bedrock. The only way to know the difference is to dig deep. As I thought about this, I realized that a lot of our Christian practices (attending church, tithing, serving, prayer, devotion, etc.) seem like solid foundations for the house of our faith. But what are these practices anchored in? The sandstone of feel-good religious practices, or the bedrock of living out Jesus' words.
We must examine our hearts to make sure that we're not just "playing" religion because when the storms of life come, the security that we felt before it came will be exposed as the house of our faith washes away. It was because the builder tested the ground to make sure the house was built on bedrock that it did not wash away. That bedrock is a relationship with Jesus that causes us to practice our Christian disciplines in Spirit and Truth.
I pray that in the midst of this pandemic storm of we would dig deep to examine the manner in which our foundations are. I pray that as we examine the anchor of our spiritual house, we would find areas where we are not anchored properly, repent, and rebuild on the bedrock that is the word of Jesus and be truly secure when the future storms of life come.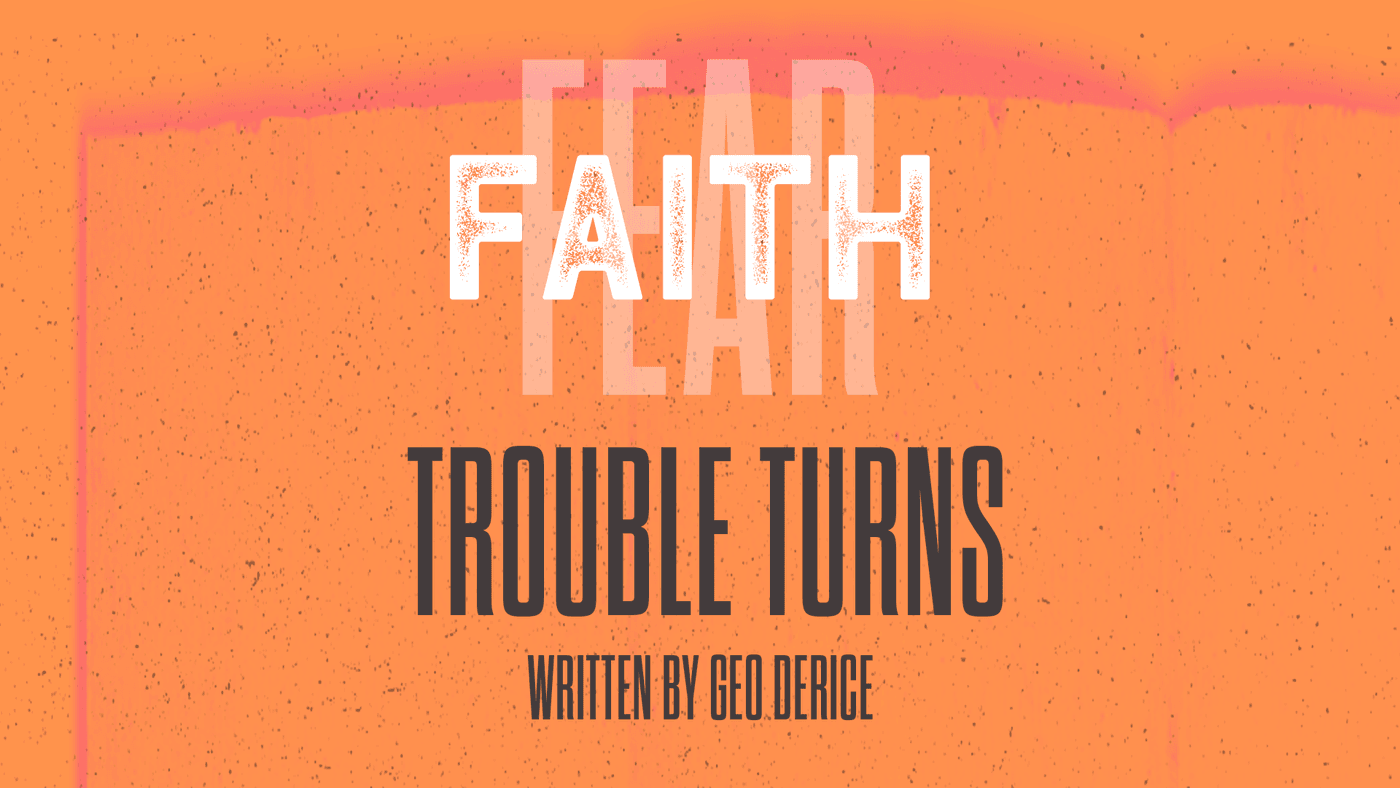 DAY THIRTY-ONE
Key Scriptures: Hosea 5:15 , John 14:6, Psalm 50:15
Instagram, Facebook, CNN, the supermarket, the elevator, the halls, television commercials, everywhere we turn - COVID is the topic of discussion. There is no question for us all that these are troubling times. The trouble may look or feel different, but nonetheless we're all facing it.
This got me thinking about where I typically turn to when I am in trouble. Sometimes I just want to get away from things and bury myself in social media, scrolling away on Instagram and Facebook or decide to binge seasons of Netflix or Hulu, or my new favorite, Quibi. For others, they may turn to other (and healthier) vices like journaling, working out, or reading their Bible. The current difficulty we are facing led me to see what the Bible had to say about trouble.
In Hosea 5:15 it says, "Then I will return to my place until they admit their guilt and turn to me. For as soon as trouble comes, they will earnestly search for me." The second sentence really grabbed my attention. As SOON as trouble comes, they will "earnestly each for me." Whenever I've gotten out of trouble, it has most times been because I went searching after the problem solver, the WAY MAKER, Jesus Christ! The Bible reminds us that Jesus is the way, the truth, and the life and perhaps in times of trouble that is where we should turn.
For you reading this right now, this may be God's invitation for you to make a different turn when trouble comes. Instead of turning towards things that can give you temporary peace or pleasure, accept the invite to turn away from those things and towards the peace that's everlasting. As the scripture in Hosea reminds us, as soon as trouble comes, we should earnestly search for the Lord. I pray that these moments will help you and I make the right turn when trouble comes.