These devotionals are designed to guide you in your time with the Lord.
All of them are intentionally written to speak to the current COVID-19 crisis and shut-in that we are experiencing so that you may spend time praying, reading and meditating on God's word.
WEEK FIVE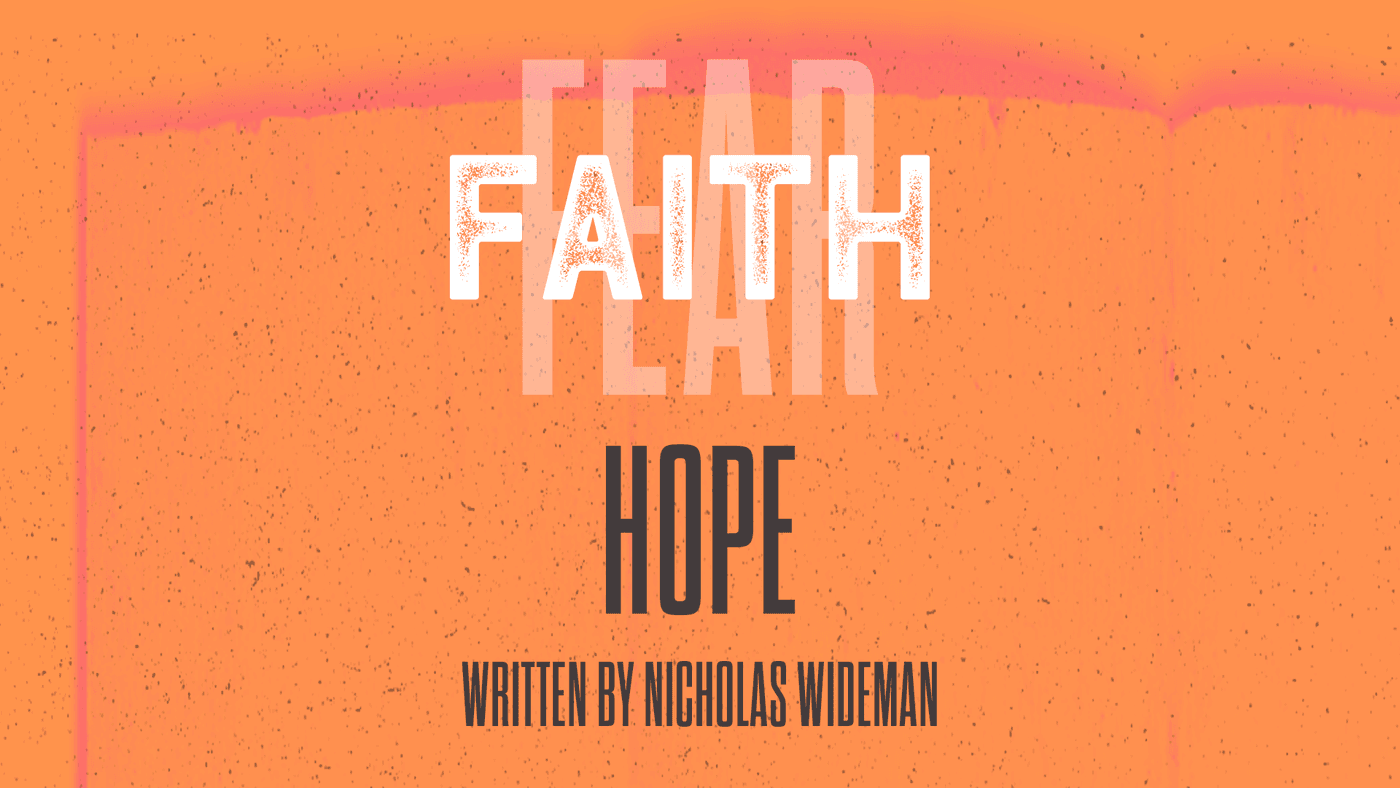 DAY TWENTY-ONE
Key Scripture: Romans 15:13
There's something powerful that happens when we build beauty out of the wreckage, find power in our weaknesses, and when we pursue freedom when it's not right in our face. It's to take a circumstance and instead of reacting, partner with Heaven to respond. That is what it means to live with Hope and confidence in Jesus.
During this pandemic, I'm among those that have lost their jobs and have had to file for unemployment and struggle with uncertainty and it's so easy to lose hope and focus solely on things I can control and reduce God to my understanding.
When I began to sit with the Lord in prayer and worship, I started to realize the complex principles in which I am building my life on are fairly weak. I am learning that hope is not just a lifeline in hard times, but it's the air in which we breathe - it's our belief and trust in Jesus' character, and it's Christ in us, the hope of glory (Colossians 1:27).
Hope is not fragile, dainty, and futile, but rather it carries the power of healing and resurrection within it. It's the bridge between what is seen and what is unseen. It's the knowing that Jesus is who He says He is and His promises are true. Hope is an innate part of our DNA, intentionally placed to remind us that we are not of this world and there is a reality more real than the one we're standing in right now.
COVID-19 does not stand a chance against our Father! Hope is still more powerful than fear because Jesus is victorious! I'm writing this to encourage you that it's not too late to hope. You can have hope because God is still on the throne and He is still good! To be able to find hope on a daily basis is to know that God is with us and He is for us.
Have courage and allow hope to help you see the beauty in the wreckage, because He is worth the sacrifice of hope.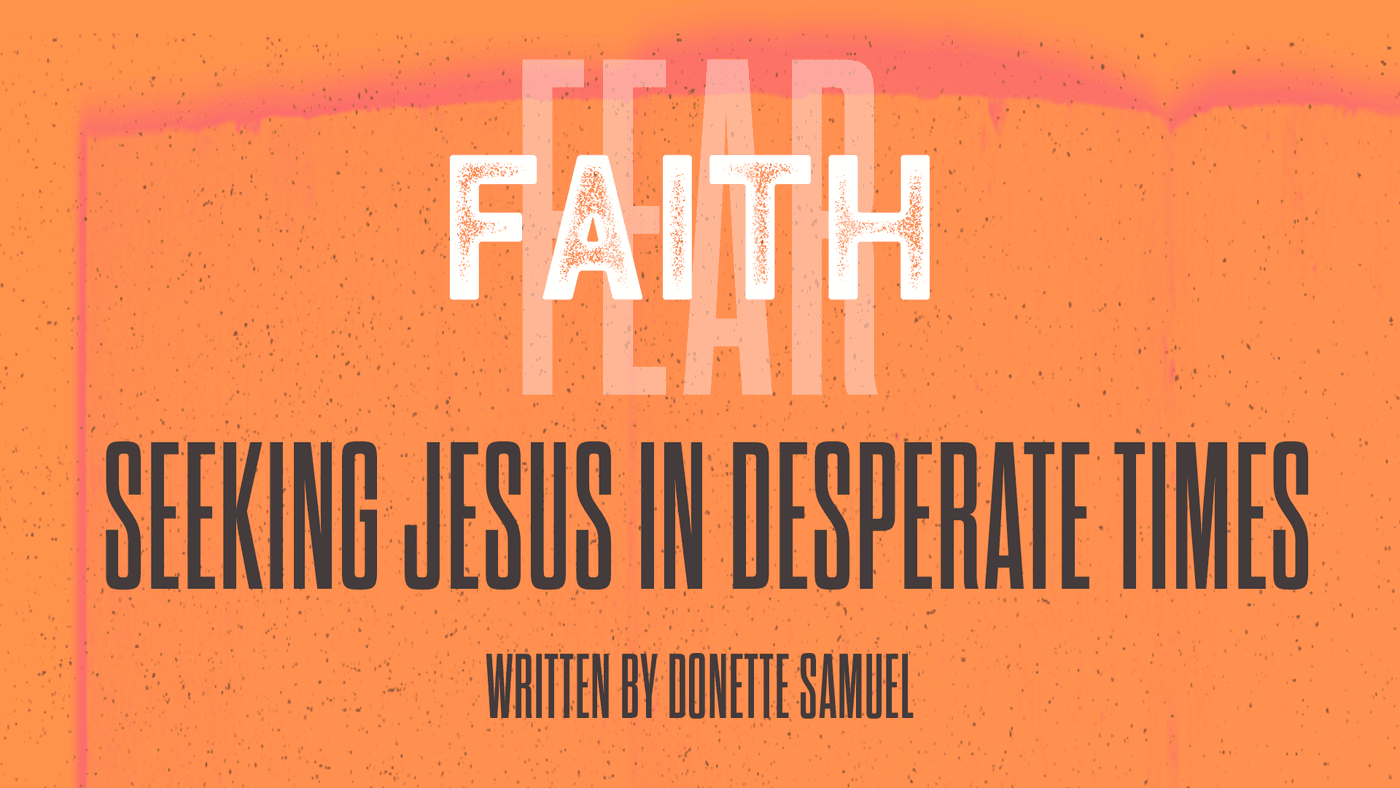 DAY TWENTY TWO
Key Scriptures: Luke 8:43-48, Romans 8:31-39, Jeremiah 29:13
Social isolation.
Contamination.
Financial hardship.
These are the words defining our lives nowadays, and if we were to summarize the bible story of the woman who was in quarantine for twelve years, we could easily use the same words. As a result of her disease, the Levitical Laws prohibited her from gathering in groups to prevent the spread of uncleanliness. Her condition wasn't contagious like the coronavirus, but the law treated it as such. To make matters worse, she ran out of money. She was desperate for Jesus to show up and heal her so she would regain community and financial security, much like we are desperate for Jesus to show up for us now.
The woman's illness meant her family couldn't eat the food she'd cooked, no matter how delicious it smelled. If she had children, they couldn't touch any of the surfaces she touched. If she had a husband, he couldn't hold her when a hug was most needed because he would have to quarantine too. Despite the law, the woman left her house, pressed through a crowd of people, and touched the hem of Jesus' garment for healing. Her touch put Jesus at risk of becoming unclean. Jesus had a right to be upset with her for it, but instead, He took her issues and restored her. He didn't call her "the woman with the issue of blood," like people had stigmatized her throughout history, but He called her "Daughter." She was a beloved daughter of God.
Now, I'm not encouraging anyone to break the New York state mandate for social isolation. I am reminding you there is nothing that can separate us from the love of God – not disease, not laws, and not even financial hardship. God doesn't see us as our issues but as beloved children. Therefore, as sons and daughters of God, let us leave our spiritual comfort zones, press through our emotions and draw closer to Jesus until we're able to touch the hem of His garment in this season.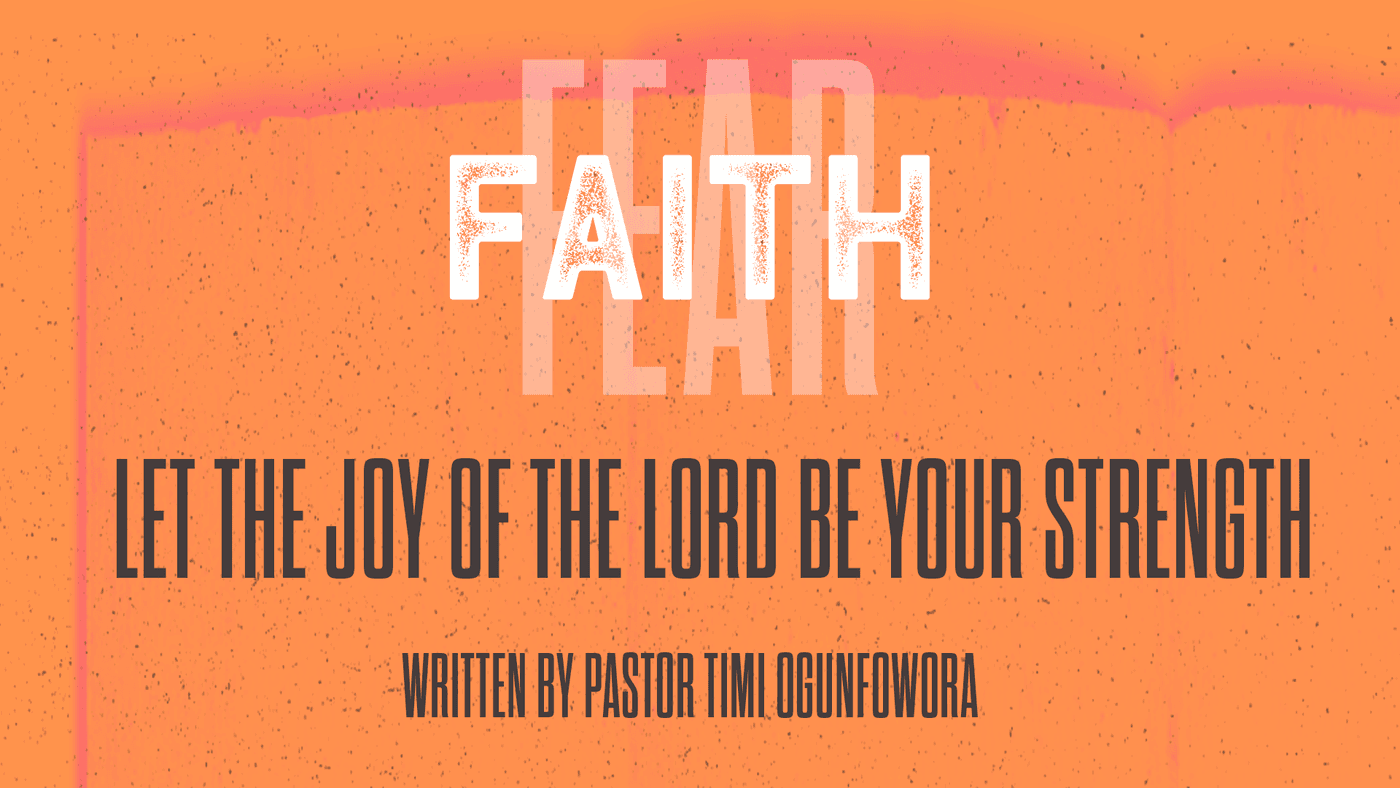 DAY TWENTY-THREE
Key Scripture: 2 Timothy 3:16
"Now the God of hope fill you with all joy and peace in believing, that ye may abound in hope, through the power of the Holy Ghost." - 2 Timothy 3:16
There may be times when you don't feel like smiling, when your life has become full of despair, your circumstances are riddled with obstacles, and you wonder if anyone else could relate to your experience - it might feel like you're only one having a rough time, or at least like nobody could empathize with your sadness.
In times like these, you may wonder how to receive something like joy when you just aren't feeling it. All over the world, there are men and women who are desperately trying to maintain a positive exterior, but who are crying on the inside. Joy isn't just smiling, laughing, or displaying a good attitude. Joy can't just mean feeling happy when things are going well, and it's not pretending to have a good time when you aren't. Joy is more than a feeling - it's a knowing.
Oftentimes in the New Testament, the word "joy" means a cheerfulness or calm delight, and as we seek to apply this ancient scripture to our current situation, the answer is simple; if you know the person and work of Jesus, you have joy. Being reminded of what God has done for you can bring that cheerfulness and calm delight you've been missing, as you activate the joy of the Lord by faith. When you do so, He will cause His joy to flow in you like a river, it will refresh your soul, and it will provide the strength you need.
Here is a prayer for anyone desperately searching for joy during this time: Heavenly Father, I know You are my joy! Because I have You, I have joy! I activate that joy right now in the name of Jesus. No more despair. You have been good to me and I am thankful. I receive Your joy, and embrace it flowing in my heart and life as a river right now. In Jesus name, Amen.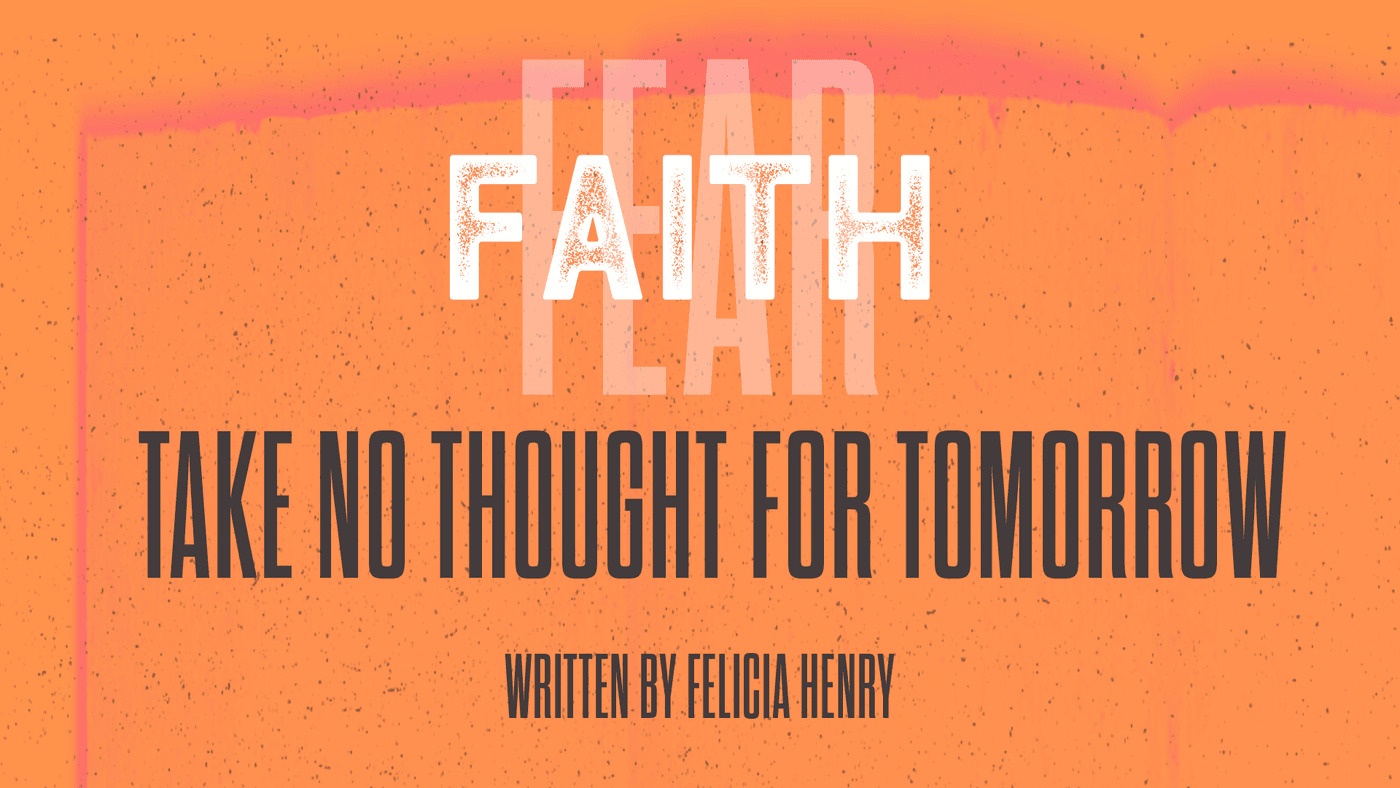 DAY TWENTY FOUR
Key Scriptures: Matthew 6:34, James 4:13-15
For many of us, COVID-19 has interfered with our ability to plan. Before the virus, we planned for the day, for the week, for the month, and even for the year. We created vision boards, color-coded our calendars, and began saving funds for events and trips. However, the reality of this season is that many of us have found ourselves barely being able to plan beyond a few hours. Am I going to wear pajamas, sweats, or real clothes today? Do I have a break to exercise in-between my Zoom calls? "What am I going to eat today?" These become questions with answers that seem to take all of our strength, answers that in a pre-coronavirus world were barely a thought. We dare not try to plan past a few hours, let alone for tomorrow, because it fills us with anxiety - When will we be able to go back outside? Am I going to lose someone I love during this pandemic? Will I still have a job when all of this is over? How long will this continue?
Oddly enough, COVID-19 is forcing us to put scripture into action. Matthew 6:34, a familiar passage of scripture, tells us "So do not worry or be anxious about tomorrow, for tomorrow will have worries and anxieties of its own. Sufficient for each day is its own trouble". What we are learning is that we never had control over tomorrow - even as much as we planned, all we ever had was the day in front of us and even that wasn't promised. As much as there is to be anxious and worried about for tomorrow, scripture is telling us to be present. To find God in the day. Matthew 6:34 is reminding us to focus on the hours that we have, and intentionally lay our troubles of the day on the Lord. We may not know what tomorrow holds, but we know Who holds it.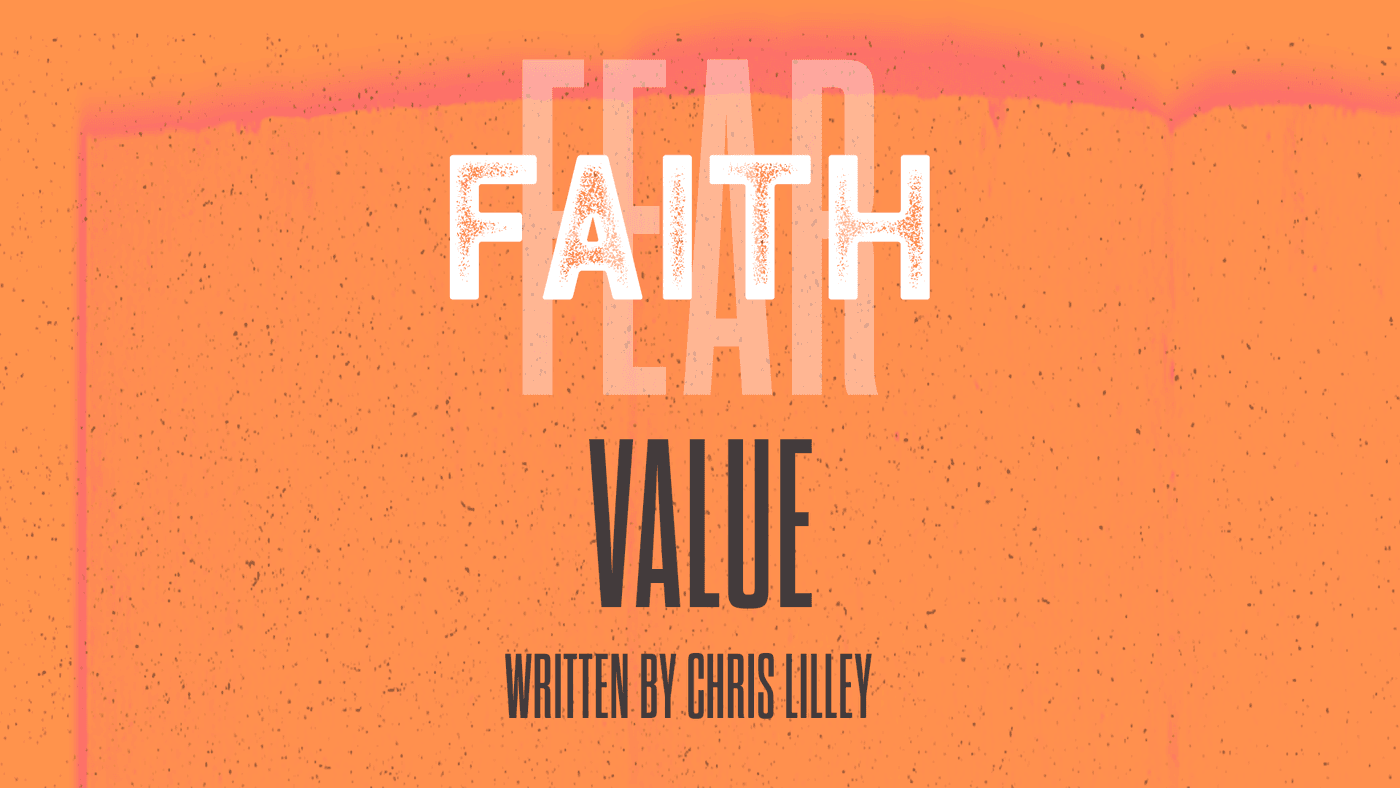 DAY TWENTY-FIVE
Key Scriptures: Romans 3:27-28, Psalms 139:13-14 , Romans 5:6-8
Confession time: I'm getting real antsy, y'all. Like, I'm sitting in my house every day deciding if I want to work in the living room or the living room, which coffee cup should I use, and just what YouTube video will play perfectly as background noise for my to-do list. And, let me tell you, teachers' to-do lists are endless. Well….not so much recently. Those things I mentioned earlier are only "major" problems for me now because honestly, there are days when I feel pretty useless.
Background: When I first went to college, I studied classical music and opera. I swore I'd be traveling the world singing for rich people. Fast forward to three years after graduating from conservatory, and I'm back in school for education, with a brand new, idealistic outlook on how I would impact the world. That's two times in school. And right now, because the world is more or less shut down, I'm using next to none of my learning. I mean I'm not teaching (in person), I'm not singing as consistently as I'd like… I realized I am dealing with bouts of feeling worthless. And I wonder if you do too.
I learned early that people (and by extension, I) value productivity. People value a checked box, a job well done, a helping hand (all good things), but those are not the things that inherently give us value. Our relationship with a gracious and just God is what gives us value! We see in Romans 3, Paul lets us know that we have done NOTHING to be accepted by God. Our devotionals, our songs, our tithes, none of our ACTIONS make us more valuable to Him. We already had value to him! You have value! And it's separate from your ability!
You are more than your work or productivity. Finishing to-do lists doesn't make you more valuable to God. Even when you are "working for the kingdom." In fact, you were valuable to Jesus long before you even knew Him. You were valuable enough to die for, while you were still a sinner (Romans 5:6).
Just like our works can't make us more worthy of heaven, our works don't add to our value in the sight of the Lord. But the fact that we belong to him and claim Jesus Christ as Savior. I wonder what today will look like for us if we separate work from value and attach it to how a perfect and gracious God sees us.