These devotionals are designed to guide you in your time with the Lord.
All of them are intentionally written to speak to the current COVID-19 crisis and shut-in that we are experiencing so that you may spend time praying, reading and meditating on God's word.
WEEK FOUR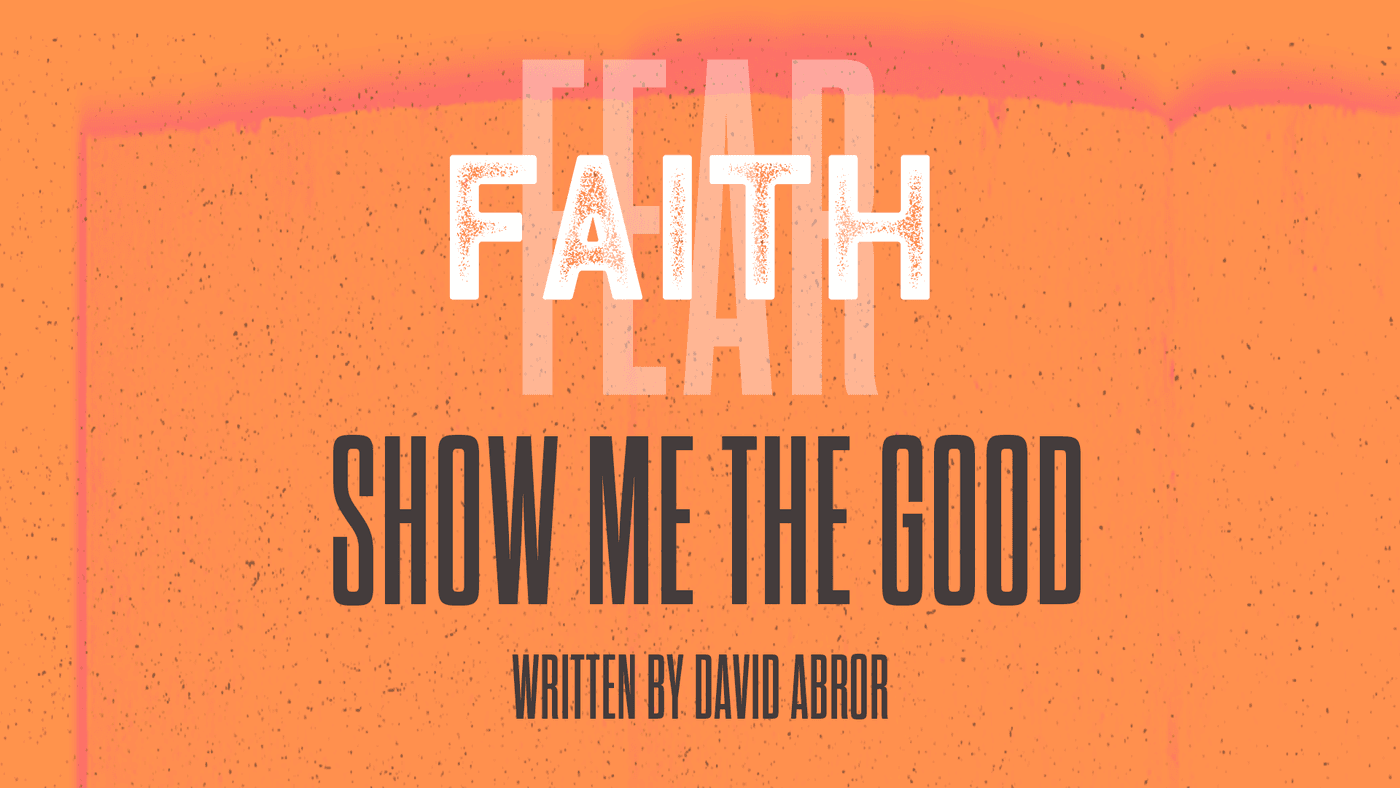 DAY SIXTEEN
Key Scriptures: Job 38: 18-24, Romans 8:28, Isaiah 55:8-9
I'm a questioner - I like to understand the how and why behind things. And so, as I saw headline after headline, read article after article and contemplated all the implications from this crisis and the stay-at-home measures meant to protect us, I couldn't help but wonder how and why God would allow so many people to suffer.
As I tried to wrap my mind around this, a video about the book of Job from the Bible Project (I highly recommend if you've never checked it out) came to mind. When Job demanded an explanation from God for the suffering he was going through, God's response was to ask Job if he "knows where darkness lives, to lead it back to its border?" or "what road leads to the place where light is dispersed?". Not only did God create the universe, he orchestrates all of its events! If we look at the current situation, it can be easy to question God's goodness like I did. God's grace allows us to question, but how much of a right do we really have?
Imagine a child upset and questioning their father's love because he won't allow them to go play with their friend at this time. To the child, it feels like the father is just being mean. The child doesn't have the capacity to understand that the father is doing it for their good. The child is concerned about the next time they can play with their friend. The father meanwhile is concerned with preparing his child to succeed later in life, along with the family's bills, work, and providing for his loved ones. The postures of the child and father are not even comparable. I'm reminded of Isaiah 55:8; where God says, "for my thoughts are not your thoughts, neither are your ways my ways".
We must trust and know that our father in heaven understands and knows what's going on; He's in control, He knows how this will end, and "that all things work together for good to those who love God, to those who are called according to His purpose".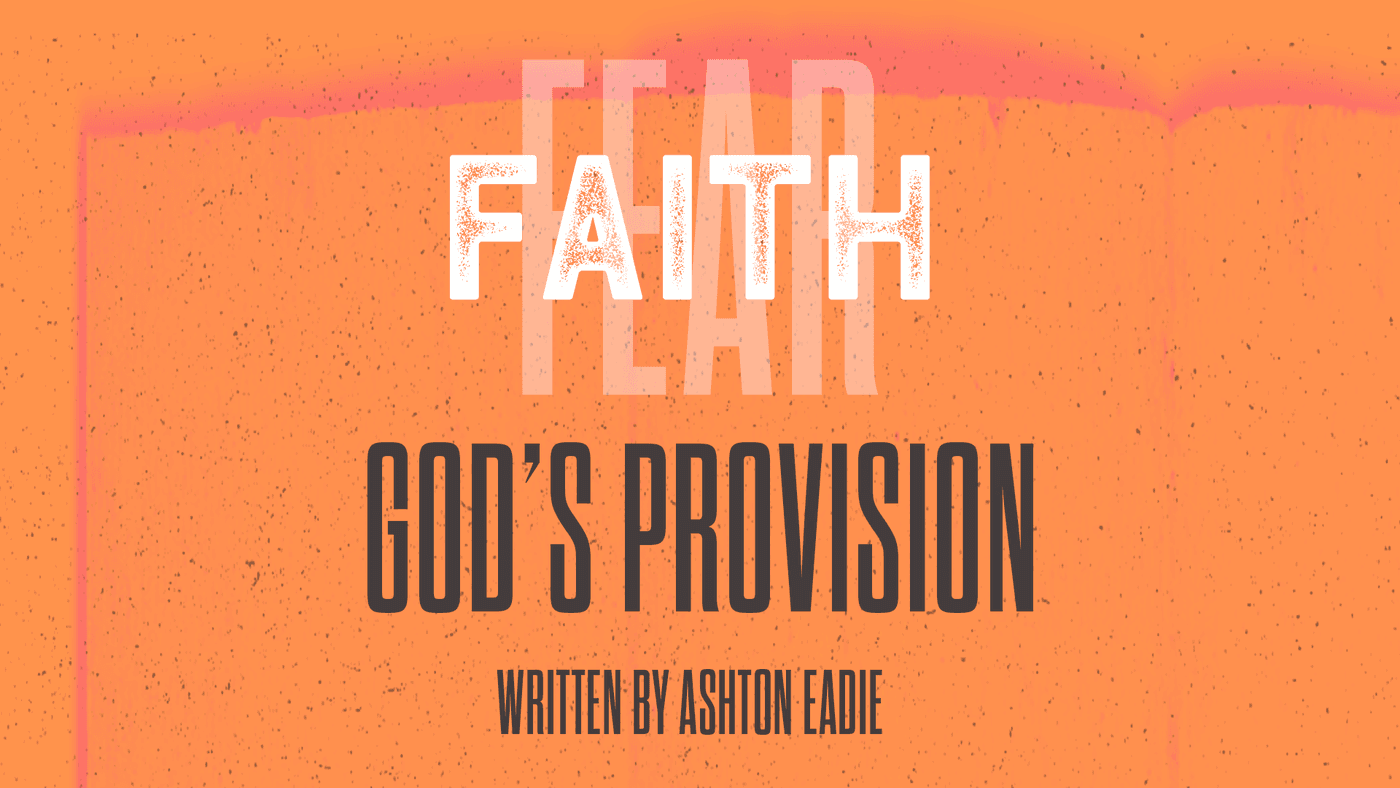 DAY SEVENTEEN
Key Scriptures: Genesis 22:1-19, Philippians 1:19
The definition of provision is; "a preparatory arrangement or measure taken in advance for meeting some future need." So often in our lives, we limit our faith in asking God's blessings, yet throughout scripture God shows us that our present faith and obedience result in future blessings. Quite often our prayers to the Lord in a time of need will produce benefits both now, as well as long after our time.
In Genesis 22, we find the Lord speaking to Abraham in a dream. The Lord said to Abraham; "Take your son, your only son, whom you love—Isaac—and go to the region of Moriah. Sacrifice him there as a burnt offering on a mountain I will show you."
Quite often we sensationalize the personalities within scripture and forget that they were just as human as you and I. I can only imagine the thoughts of doubt, anxiety and concerns that rushed through Abraham's mind as he traveled those three days in preparation to sacrifice his beloved son. This moment in time must have been extremely strenuous for Abraham, trying to remain emotionally consistent while leading his son, yet being torn apart inside.
Along the journey, Isaac said to Abraham, "but where is the lamb for the burnt offering?"
Abraham answered, "God himself will provide the lamb for the burnt offering, my son."
These words must not be taken lightly. Abraham's unequivocal faith explains to his son that God is unwavering in what he said he will do, and his actions and words translate that nothing should stand in our way of trusting God's word.
Spoiler alert: eventually an angel of the Lord stops Abraham just moments before he would've completed the sacrifice, and in return Abraham receives great blessings from the Lord. Abraham had honored the Lord through a very difficult season, and trusted the Lord when he obviously was emotionally distraught. In return, the Lord chose to spare Isaac's life and not simply bless Abraham, but his future lineage that was yet to even be born.
How many of us are the benefactors of praying grandparents and parents, tears from prayers years ago now manifesting in the form of favor in our lives. It's important that we don't limit God's provision by focusing on our limited scope of His ability on our lives.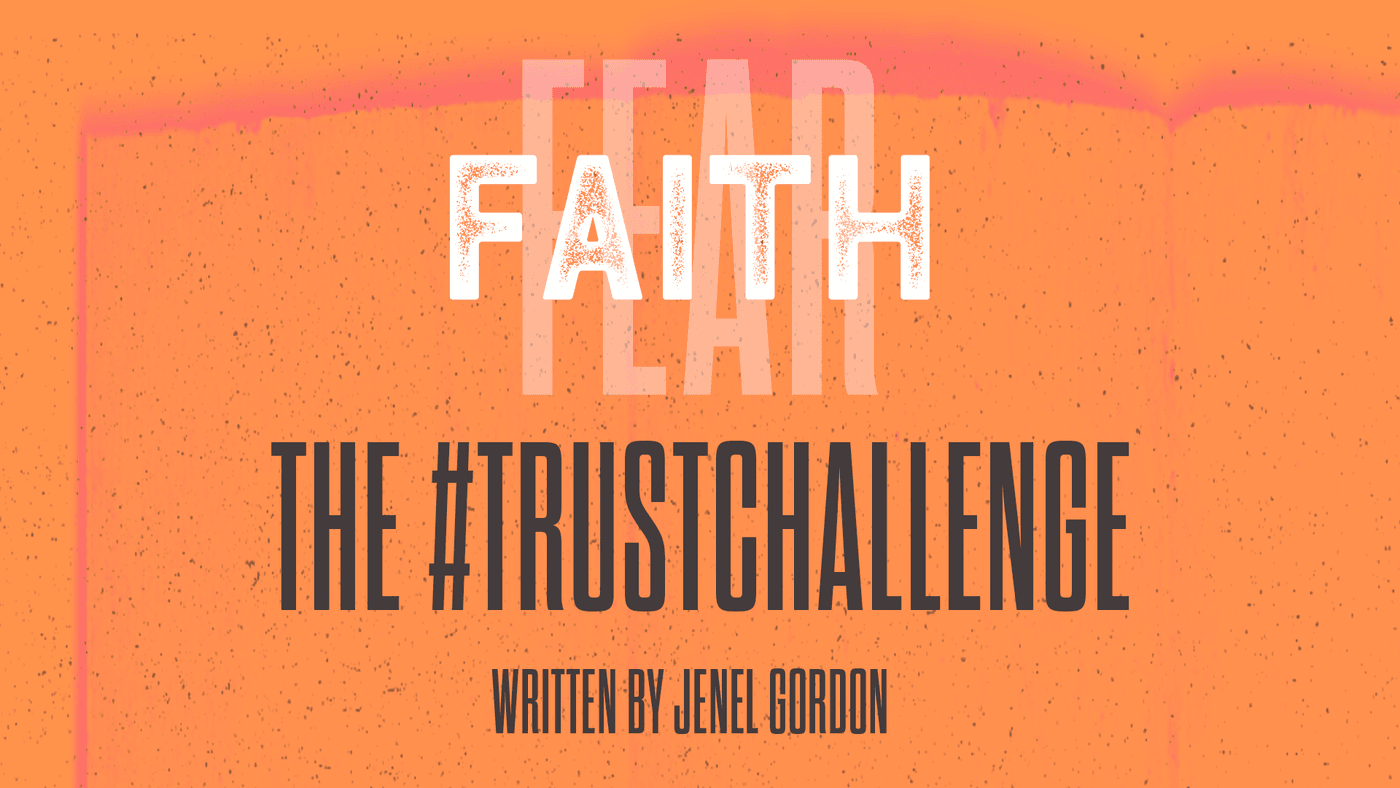 DAY EIGHTEEN
Key Scriptures: Deuteronomy 31:8, Colossians 3:2, Psalms 27:1
At the end of February when COVID-19 first began to jam the U.S. airwaves, I tried my best to tune out the negativity and truly understand the facts behind this virus. As I increased my knowledge on the symptoms, my level of fear increased simultaneously. The daily routine of riding the subway to work or grabbing a drink from the coffee shop started to become extremely daunting.
A new way of life quickly entered this world filled with constant anxiety-producing news updates, the push towards virtual-only interactions and the somewhat comfort found in never-ending social media challenges. I know I'm not alone when I say this, but it feels like the world we knew has completely changed. It's certainly been a challenge for me to adjust and it feels like God is giving the world the ultimate challenge to trust Him in this season.
Deuteronomy 31:8 reminds us that there is no need to be afraid, because God is always with us. In every season of our life, God is there. Even in times like these, when everything seems out of control…HE'S GOT IT. I seriously needed to set some quiet time to shut out the media to look inward, and upward. As 2 Timothy 1:7 says "For God has not given us a spirit of fear, but one of power, love, and sound judgment". We were not created to live in fear and as stated in Colossians 3:2 we need to "set our minds on things above, not on earthly things".
So, I challenge you to fully trust God in this season, because in the end, He only wants the best for us. He is our light and salvation, there's no need to fear. So, look inward and upward, and continue to pray and trust the Lord through this crazy time. It will likely give you the much-needed comfort you've been seeking.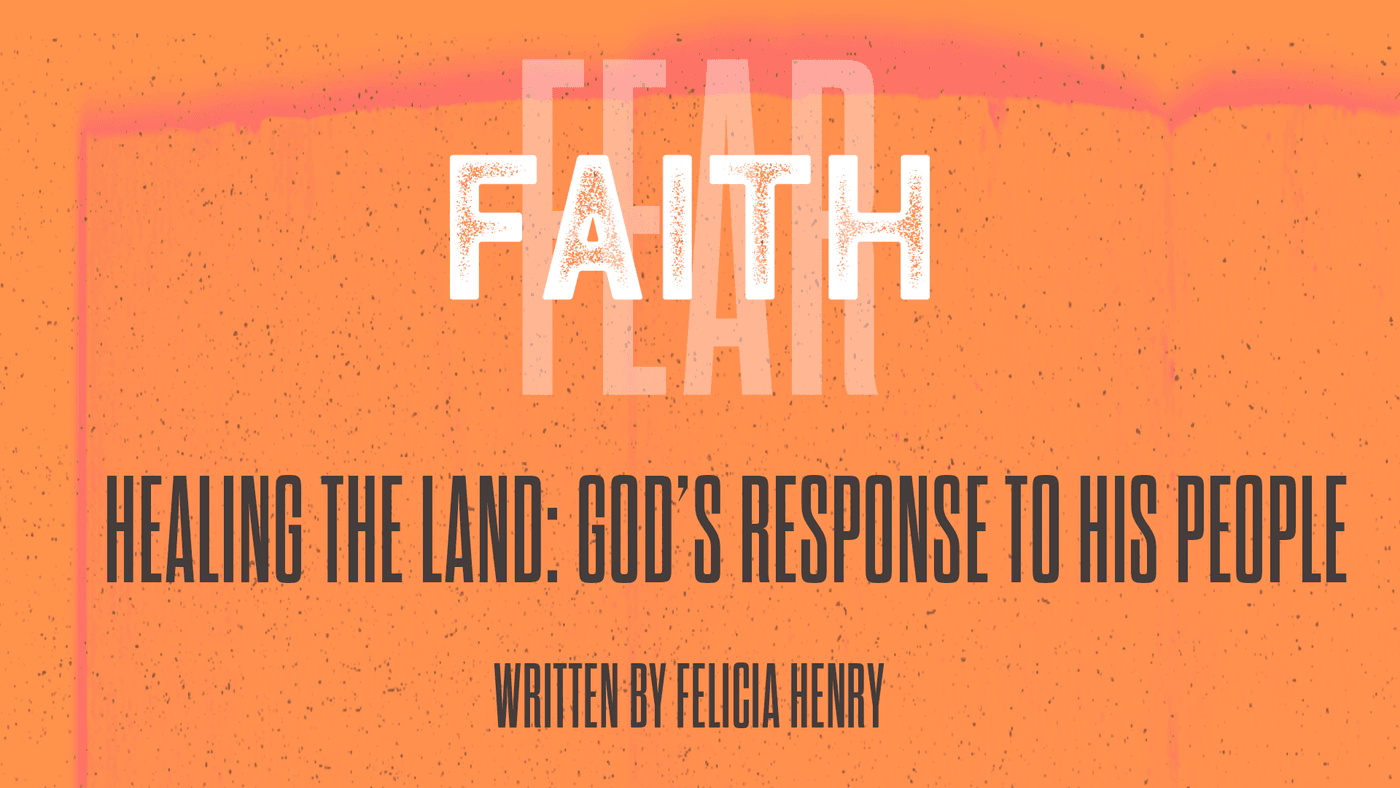 DAY NINETEEN
Key Scriptures: 2 Chronicles 6 & 7:12-22, Ephesians 6:18, Deuteronomy 9:25-29 , Hebrews 7:25
As I scroll up and down my news feed during COVID-19, I see 2 Chronicles 7:14 shared repeatedly: "if my people who are called by my name humble themselves, and pray and seek my face and turn from their wicked ways, then I will hear from heaven and will forgive their sin and heal their land". Accompanying the scripture are calls for people to repent and pray so that God can heal the land from COVID-19. Now, while not unbiblical, this is a little misdirected.
In 2 Chronicles 7, Verse 14 is situated within God's response to Solomon. What was God responding to? In 2 Chronicles 6, Solomon, after building the Lord's temple, dedicates it to Him. Solomon prays to the Lord, reminding Him of his covenant to his father David, thanking Him. Then, Solomon begins to pray for the people of Israel, continuously asking that if a person sins, humbles themselves, and asks for forgiveness before Him, that He would hear them from heaven, forgive and restore them to the land.
Sound familiar? What we notice in 2 Chronicles 7:14 is that God is responding to a prayer that Solomon prayed over the people. Solomon interceded in advance, knowing that the Israelites were prone to wander, and asked God to be merciful to the sin to come before it even had. One lesson here is that God responds to His people, so His people should be talking to Him. Solomon loved God and loved His people so much so that he petitioned God for them. What's even more beautiful is that God responded, and that He agreed that if the people repented as Solomon prayed, He would forgive, heal, and restore.
What if the Lord is calling us to cultivate our inner Solomon? What if He is calling us to lay His people before His feet, not because of COVID-19, but because there is never a time when we are not in desperate need of Him - because there is never a time we are not tempted to choose something other than Him? Are you willing?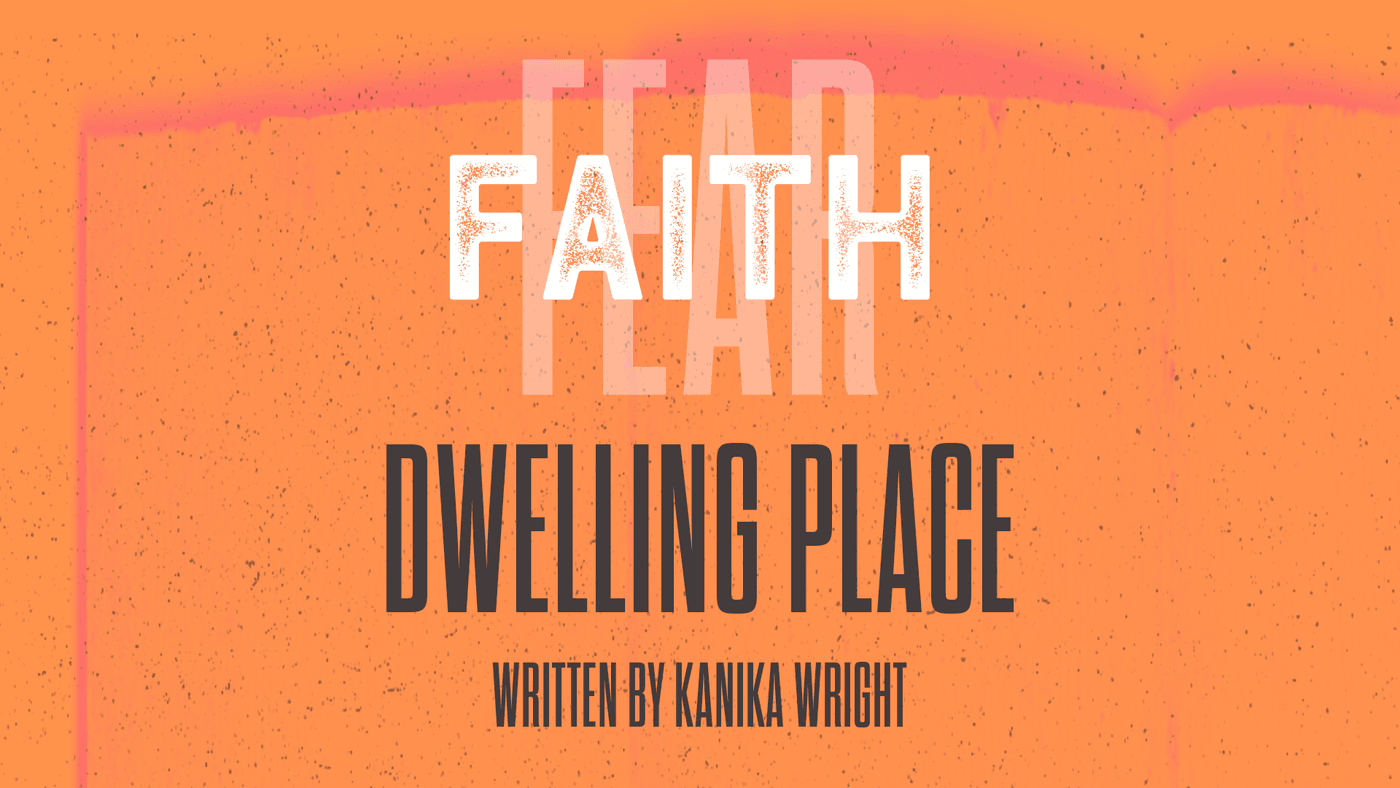 DAY TWENTY
Key Scriptures: Isaiah 40:31, Psalms 121:1-2, Psalms 130: 5-6, Hebrews 10: 24-25
I'm used to greeting people I know with a hug, kiss on the cheek, or a warm squeeze on the arm. Nowadays, when I quickly dip outside for food or a walk, people greet each other with mask-covered faces and distant eyes. COVID-19 has left no stone unturned and no family unaffected. My heart aches for those who already struggle with loneliness and anxiety. Have their walls completely closed in on them? Taking walks has been my go-to, but what of my brothers and sisters who have no such outlet?
Enter Psalms 91. It begins, "He who dwells in the shelter of the Most High will abide in the shadow of the Almighty." This verse makes me feel like I'm flying high with God. We're riding high and fast, nothing can touch us. This verse is a declaration of protection, but we must dwell with God first and seek His shelter. For those of us who are lonely and anxious, it's tempting to give in to our demons. With this verse, though, there is a secure hiding place under the shadow of the Almighty, the One who is above anyone, anything, including COVID-19.
Still, every time I hear of another pandemic-related death, my heart sinks, my hope falters, and I'm anxious for this to be over already! Then, I'm reminded that the psalm doesn't end there. Prayerfully, I press on and continue to read: "You will not fear the terror of the night, nor the arrow that flies by day, nor the pestilence that stalks in darkness, nor the destruction that wastes at noonday. A thousand may fall at your side, ten thousand at your right hand, but it will not come near you" (Verses 5-7). Yes, this is the same God who promises to give permanent residence when we seek his shelter alone.
Even with heavy, anxious, and lonely hearts, we can all dwell and abide in the One who has never left us and never will. Enter his shelter and shadow again and again.