These devotionals are designed to guide you in your time with the Lord.
All of them are intentionally written to speak to the current COVID-19 crisis and shut-in that we are experiencing so that you may spend time praying, reading and meditating on God's word.
WEEK ONE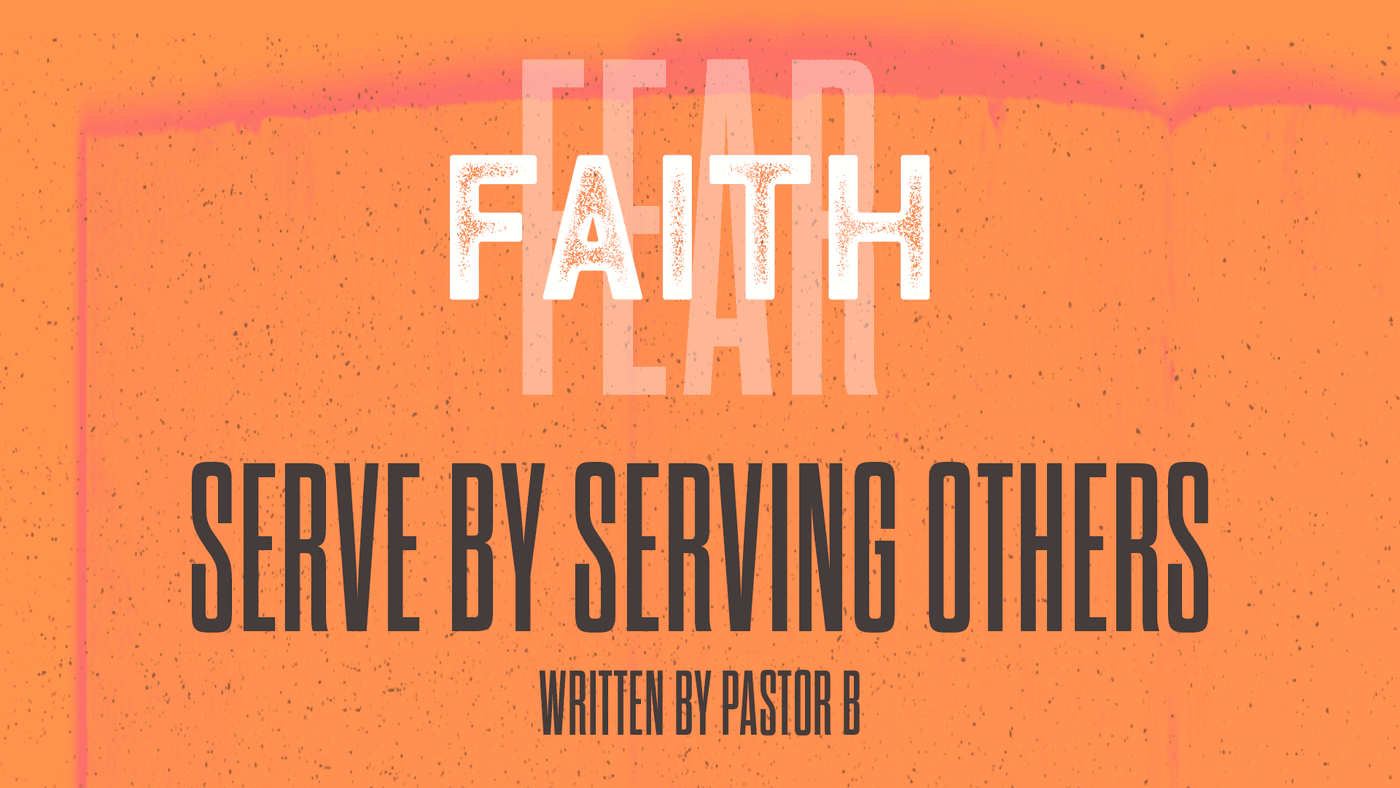 DAY ONE
Key Scriptures: Acts 20:35, Luke 6:30-36, Luke 14:13, Matthew 25:35
When COVID-19 first started to spread, I did as most concerned people (including Christians) around the world did: I initially thought about the safety of my family and myself. I have a wife and two boys that I believe God calls me to protect at all cost. I ran to the store to stock up on food, water, toilet tissue and snacks. As you can imagine with two teenagers in the house, those initial supplies didn't last long.
It wasn't until several weeks later that I remembered that I have two elderly ladies that live right next door to me. They both live alone and have older children that check on them from time to time. How could I forget about them? How could I run to the store and never think to ask them if could I shop for them as well? How could I neglect the care and concern that Jesus would've had for them?
In Paul's last address to the Ephesian elders he remembers how Jesus served those in need. In Acts 20:35b he wrote "we must help the weak and remember the words of the Lord Jesus, how he himself said, 'It is more blessed to give than to receive.'" Most commentators agree that Paul is talking about such who were weak in body, and unable to work and help themselves. His immediate instruction to these leaders was to make sure they are served. Don't ignore their needs, don't go to the store without checking on the elderly and most vulnerable, don't hoard the toilet paper without giving thought to others around you.
To support this imperative, he points them to the words and action of Jesus. Certainly the cross proves that Jesus cared for the weak and needy. The question at hand is do we care for them in the same manner? What can you give to help others? Maybe you can give of your time or maybe there are financial ways you can contribute. Whatever it is, we have a real opportunity before us to serve others, and by doing so represent Jesus to a world that needs Him.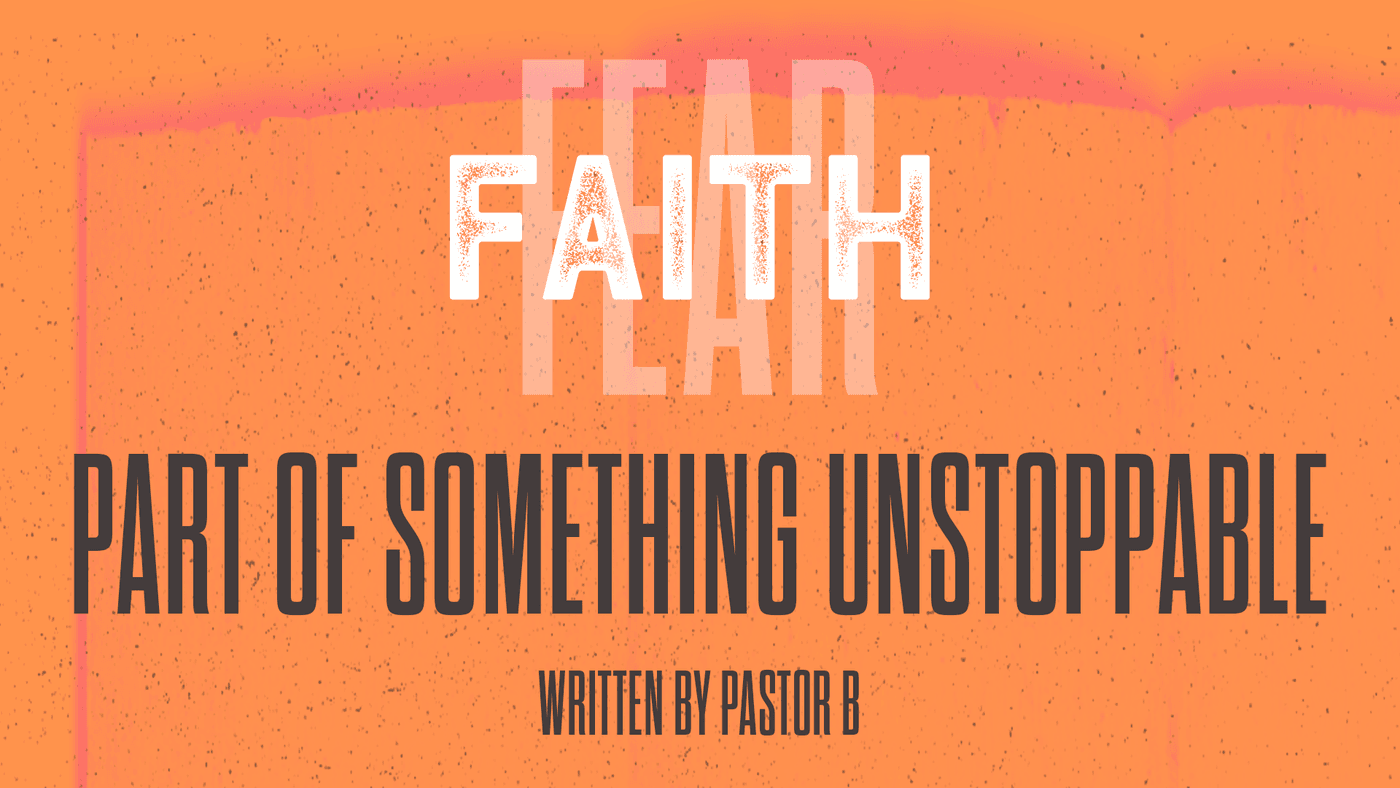 DAY TWO
Key Scriptures: Acts 7:54-60, Acts 8:1-25
Although it feels like years ago, only a few weeks have passed since state and local government officials started to enforce significant restrictions in New York City. It soon became inevitable that our church would need to change how we do mission for a season, as the changes were coming quickly and without much warning. Most pastors and churches were scrambling trying to figure out how we would survive this season. How will we remain a local body by using technology? How will we stream services to ensure people are worshiping in their homes while hearing the good news of the gospel of Christ? How will we care for the needs of the church while in quarantine?
It is important to notice that during this season, we are witnessing in real time how God graces His bride with endurance, as the church has always had a rich history of thriving during unprecedented times. Acts Chapter 8 begins with the church under full-out persecution, reminding us that a leader in the early church named Stephen was just stoned to death. It goes on to say "that day a great persecution arose in the church," and in verse 3 we see Saul ravaging the church, going house to house, and dragging men and women off to prison.
You would think this persecution would cause the church to lose steam, and surely any momentum that remained after the death of Christ would fizzle out. But, interestingly enough, verse 4 says "those who were scattered went about preaching the word." During this season of hardship, the church didn't just maintain its purpose, it flourished. God used this persecution to reach more and more people for the kingdom.
As you sit home and contemplate the current reality before us, make sure you thank God for a church with endurance in its DNA. You are part of a body of believers that can overcome this current season because Christ is our leader. You should be able to find joy in knowing that nothing happening in the world can stop the church, because both the church and its members are unstoppable. Be encouraged!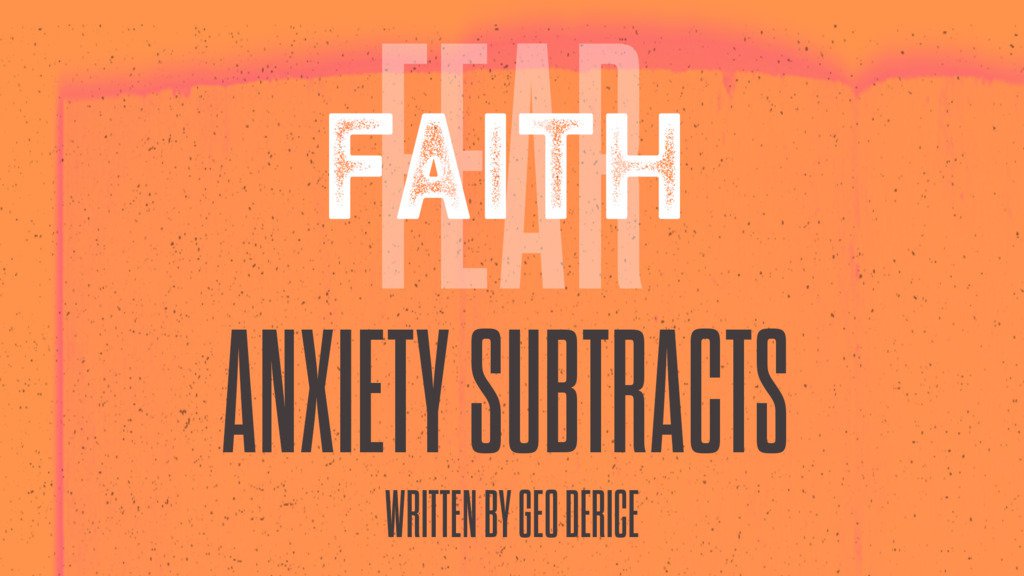 DAY THREE
Key Scriptures: Matthew 6:25-34, Luke 12:22, Philippians 4:6
COVID-19 has consumed the airwaves, our timelines, and if we're honest, our minds as well. One of the major places that COVID-19 has shown up is in our finances. Many workers have been laid off, business owners have been forced to close up shop, and now the first of the month is around the corner, adding a crippling component to the pre-existing anxiety.
I can remember a moment just like this months ago, during a conversation with my business mentor. In the conversation, he asked me: "What is stopping you?" I replied, "I'm anxious about how I'm going to pay my bills on the first." My mentor then said that the first was still 15 days away. This made me pause and question my anxiety; how was it serving me any good? What was I gaining by worrying about a tomorrow that was a half-month away?
The conversation reminded me of Jesus' teaching about worry in Matthew Chapter 6. Specifically, Verse 27 says "And which of you by being anxious can add a single hour to his span of life?" This was like a shakeup to me - a nudge from Jesus - that anxiety doesn't add anything to our lives. Not even a single hour!
From verses 25 to 34, Jesus would reference the word "anxious" six times. He reminds us to not be anxious about our lives because our heavenly Father knows the things we need and will give them to us. He gives to less valuable creations, like birds and lilies, so how much more will he provide for our needs?
What is anxiety taking away from you today? Don't let it steal your peace. Instead, let's use this time as a hard reset for us to remember that we aren't our own shepherd, the Lord is. That's a good thing we can let consume our time.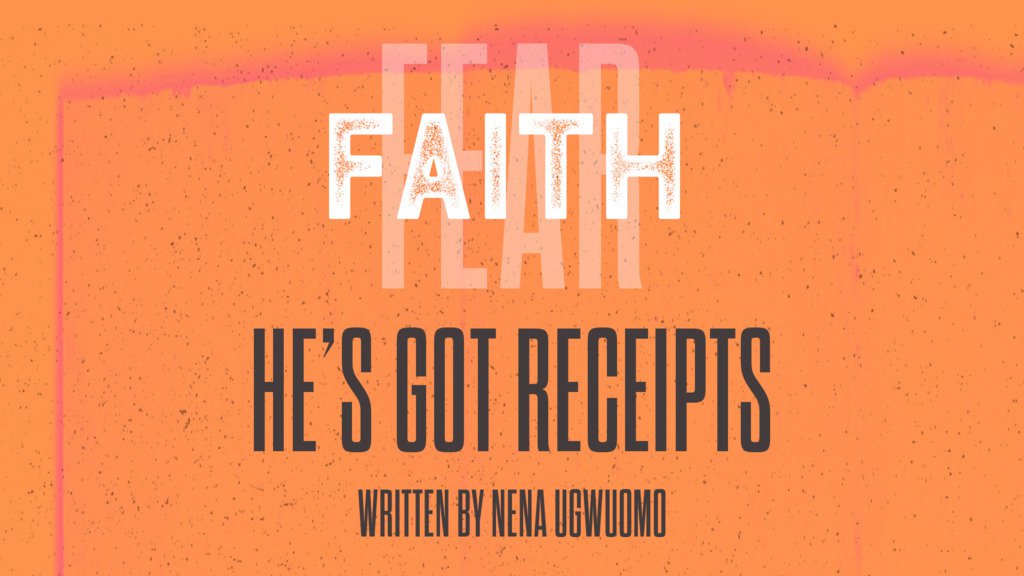 DAY FOUR
Key Scriptures: Romans 4:18-21 , Genesis 12:1-9 , Phillipians 4:19
What does it take for you to be fully convinced? Not just believing for a moment, but believing firmly in the truth of something despite realities that raise reasonable doubts? As the founder of a young nonprofit that works in schools and colleges, I felt like COVID-19 improperly ejected my external hard drive. I worked hard over the last six months to back things up. I fundraised, pitched programs, created and delivered curriculum and suddenly one sudden motion called COVID erased everything!
Programs are cancelled for the school year (if not longer), donor funds are constrained, and I urgently need to create a new business strategy. I wonder, can God really provide ALL of these needs? While COVID-19 has created hope for tremendous loss, I can't ignore the fact that God has generations upon generations' worth of receipts.
Romans 4:18-21 reveals a superpower believers have. In describing Abraham's faith, scripture says, "against hope with hope he believed." Old Abraham was well aware of the deadness of his and Sarah's bodies yet he didn't waver with unbelief at God's promise to make him the father of many nations. How? Perhaps he remembered when God appeared to him, provided for him during famine and gave him victory in battle? Abraham had more hope in God's proven ability than his circumstances and this strengthened his faith.
I can't help but be fully convinced. I remember when God provided me scholarships to cover 80% of the college costs I couldn't afford. And the time I only needed the security deposit for an apartment because God waived the first and last month's payment requirement, neither of which I could cover. He even gave this prideful girl (me) humility to ask a sister in Christ for help paying rent - and she gladly gave. Look, COVID's out here trying to accuse God that He can't provide, but the receipts I demand, God has ready and accessible!
When's the last time you looked at God's receipts in your life? I pray that as you look, even against hope, that it is with hope you can believe God's promise.
God has the receipts AND the invoices AND the purchase orders. Check for them.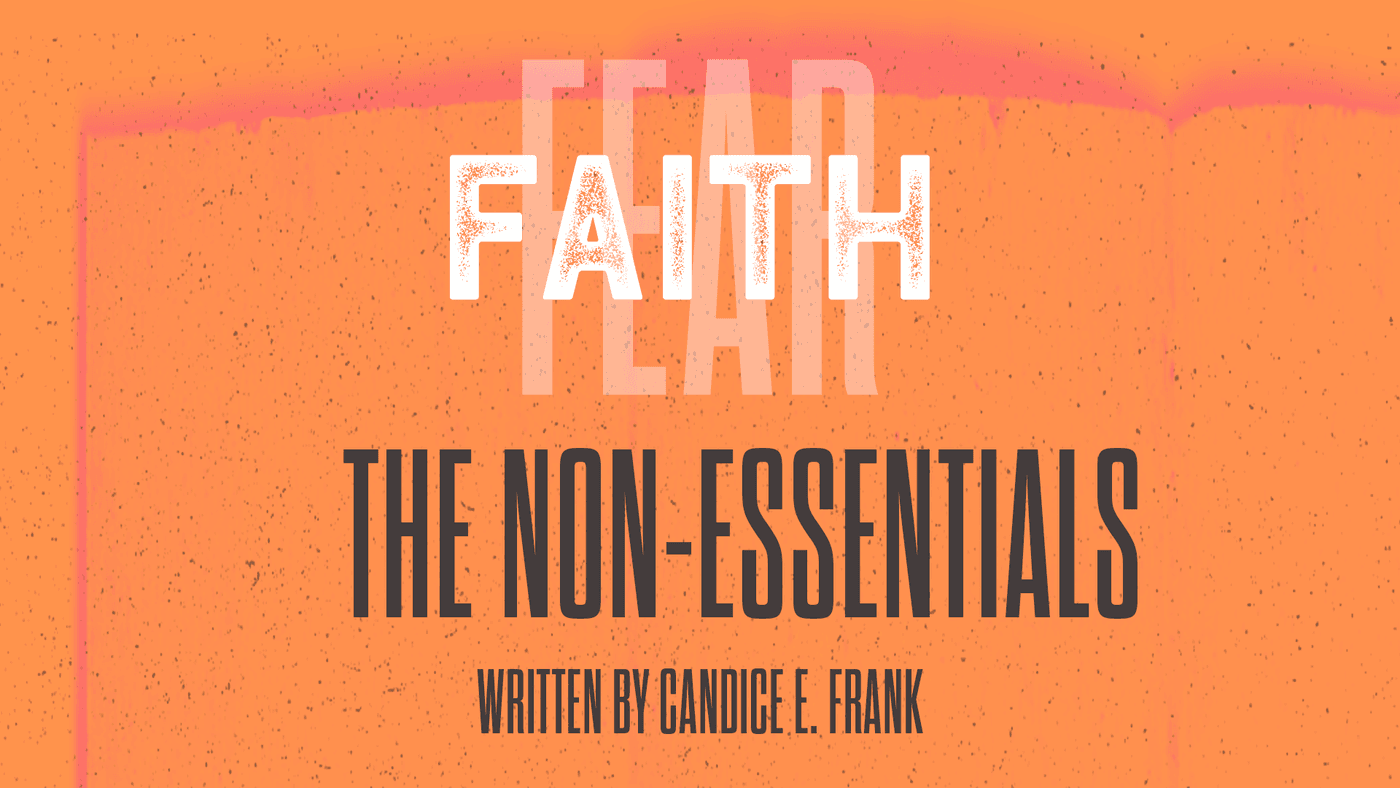 DAY FIVE
Key Scriptures: Joshua 1:9, Psalm 139:16, Philippians 4:7
This is certainly a troubling time for most — whether you or someone you love is sick, unemployed or experiencing depression, there is a general sense of chaos around the world. To those experiencing the worst of this pandemic, know that God is always with us, even in the trenches of it all.
In Joshua 1:9 He reminds us, "Be strong and courageous. Do not be afraid, do not be discouraged, for the Lord your God will be with you wherever you go." We particularly know He is with us wherever we are, in whatever state of mind (or whatever tiny apartment) we're in, as the Bible says all of our days were written before they came to be (Psalm 139:16). He was where we are, before we even got there!
While praying for friends, family, healthcare workers and all of those that need healing, I've asked myself what God wants me to learn from this experience. I realized that what I viewed as imperative a month ago, has little or no value today. From the stock market crash to personal events that were cancelled, my eyes have been opened to how one disaster can have a domino effect on millions of routines. My commute to work and other things I once deemed essential have been eliminated from my daily schedule.
The government forcing all "non-essential" businesses to close made me reevaluate what I considered "essential." In this difficult and chaotic time, I think God is reminding me to keep Him in the center, as the most essential part of my life. His word says that His presence will bring inexplicable peace when I do so: "And the peace of God, which transcends all understanding, will guard your hearts and your minds in Christ Jesus" (Philippians 4:7).