These devotionals are designed to guide you in your time with the Lord.
All of them are intentionally written to speak to the current COVID-19 crisis and shut-in that we are experiencing so that you may spend time praying, reading and meditating on God's word.
WEEK SIX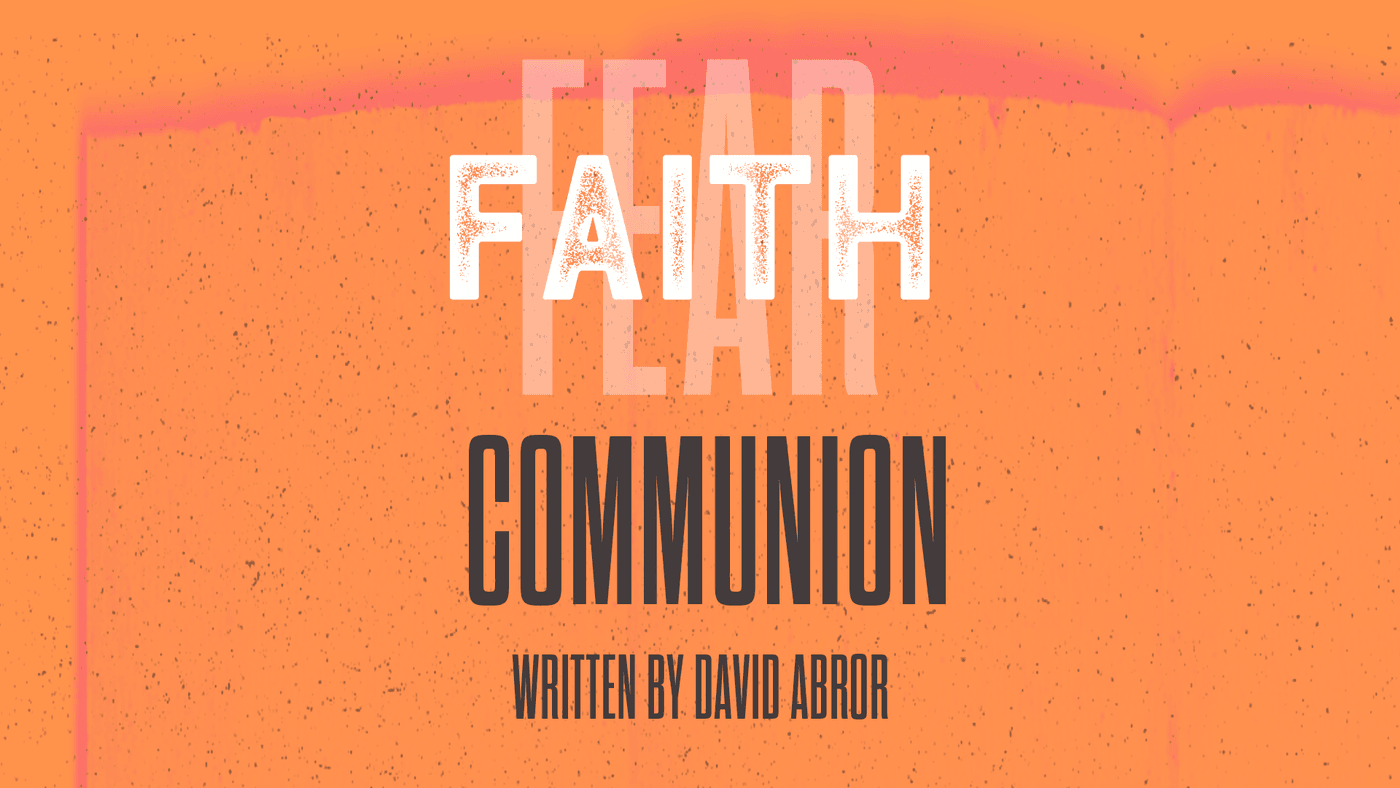 DAY TWENTY-SIX
Key Scriptures: John 4: 21-24, Jeremiah 32: 38-40, Jeremiah 31: 34-35
As I have been striving to be more intentional in prayer during this time, it dawned on me what a privilege it is to be able to pray to God. Throughout the bible, direct communication with and from God has always been a sacred and exclusive thing.
The high priest could only enter the Holy of Holies, where the presence of God dwelled, ONCE a year and had to meticulously follow God-ordained procedures before they could enter. When God called to Abraham, he had to take off his sandals because the ground was holy due to the presence of God. The Israelites were so terrified the first time they heard God speak, they told Moses: You got it fam, we'll stay back here, just let us know what he says then (paraphrase). There are countless examples that point to the sacredness and exclusivity of God's presence and communication with God.
The mind-blowing reality of what Jesus has done is to make us - me and you - the dwelling place of God. Not only that, sons and daughters! Jesus says in John 14:23 "Anyone who loves me will obey my teaching. My Father will love them, and we will come to them and make our home with them." No rituals, no middle man, just pure unadulterated access! Jesus' blood on the cross has cleansed us and made our bodies fit to be temples.
So, let us take full advantage and turn to God during this time and commune with him. Just want to talk? Ramble. He'll listen. Every burden? Share it. He'll bear it. Every need? Ask. He'll answer. Every tear? Cry! He's home with you, he will come beside you and comfort you. God is sooo near. We have free and unlimited access to Him through Christ; no pretensions no special effort. All we have to do is walk upstairs. Most of the time he'll hear us coming and meet us at the bottom of the steps.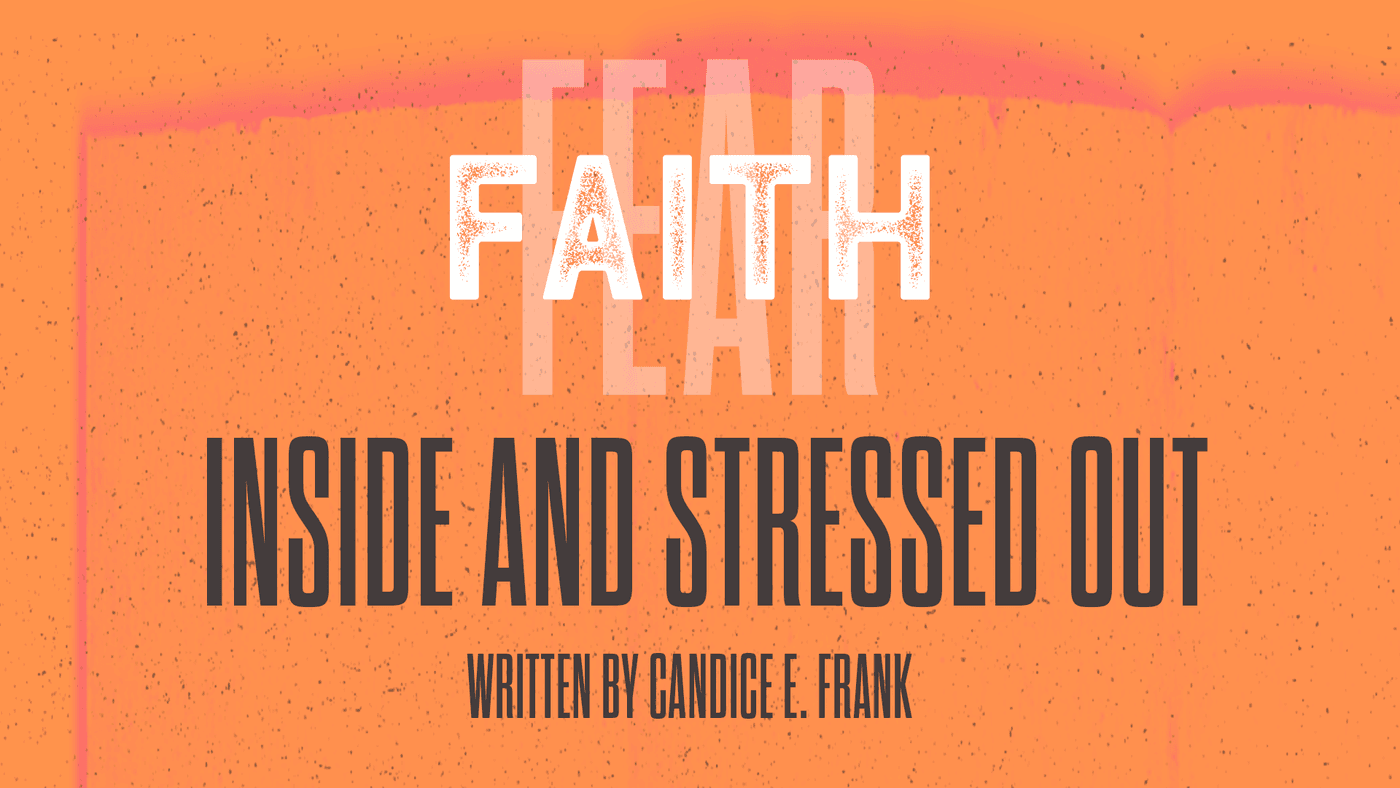 DAY TWENTY-SEVEN
Key Scriptures: Joshua 1:8, Isaiah 26:3, Romans 15:4, 1 John 4:4
I'm finding that staying indoors has not slowed the attacks of the enemy. The lack of activities and time inside makes us even more vulnerable to falling in the deep pits of dark thoughts. We have more time to reflect and be still… but also more time to overthink and stress ourselves out.
I personally bounce from hypochondriacal thoughts about any changes in my physical condition all the way to thoughts about my future: Am I taking proper advantage of this time? Any developments on that business plan? Did I get on that dating app today? I could be finding my husband right now.
Normalizing these thoughts opens a door for constant worry and vulnerability to depression. Therefore, it's time to plunge into God's word more than ever. Even though our physical health has been in the limelight, it's time to strengthen our minds. Opening the Bible has become officially engrained in my morning routine, as I work to get ahead of the enemy's attack on my thoughts as early as 7am.
Joshua 1:8 says to meditate on His word day and night and Romans 15:4 reminds us that "everything that was written in the past was written to teach us, so that through the endurance taught in the Scriptures and the encouragement they provide we might have hope". We can't forget about Isaiah 26:3, which guarantees us perfect peace when our "minds are steadfast, because they trust in you". Spending time in the word and being in God's presence will bring about a deeper connection with Him and surely calm our anxious thoughts.
Yes, I know we all had big plans for 2020: "2020 is our year!" "20/20 Vision!" "Jet-setting all 2020!" But what if the change we sought in 2020 will instead come in the form of renewed closeness to our Lord? We see the chaos happening around us, but we have to remember what's within us.
"Greater is He that is in you, than he that is in the world." 1 John 4:4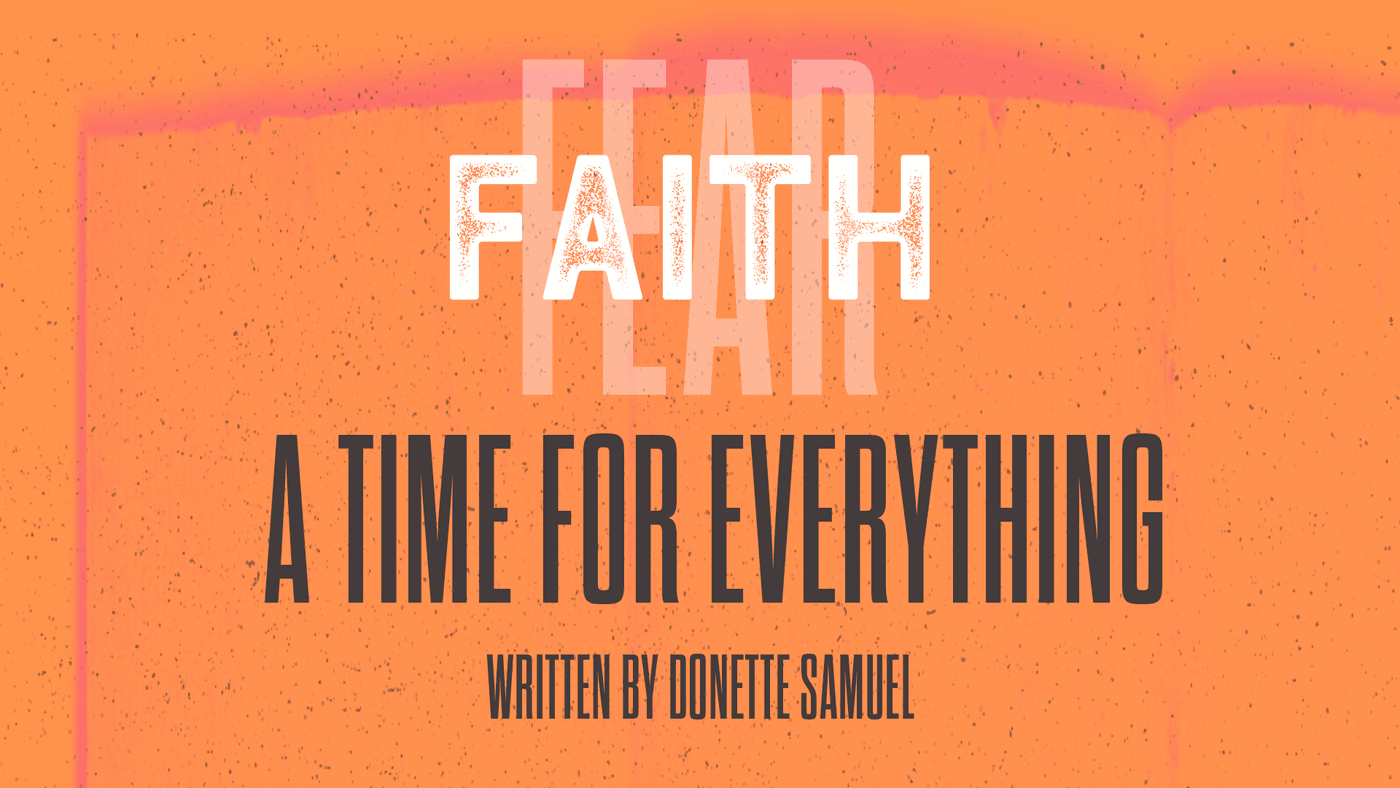 DAY TWENTY-EIGHT
Key Scripture: Ecclesiastes 3:1-8

"There is a time for everything, and a season for every activity under the heavens:
A time to be born, and a time to die;
A time to plant, and a time to pluck up what is planted;
A time to kill, and a time to heal;
A time to break down, and a time to build up;
A time to weep, and a time to laugh;
A time to mourn, and a time to dance;
A time to cast away stones, and a time to gather stones together;
A time to embrace, and a time to refrain from embracing;
A time to seek, and a time to lose;
A time to keep, and a time to cast away;
A time to tear down, and a time to sew;
A time to love, and a time to hate;
A time for war, and a time for peace." - Ecclesiastes 3:1-8
When I reflect on this scripture in light of current events, particularly the COVID-19 call of action for social isolation and quarantine, it is evident there is also a time to go outside and a time to stay home.
We are living in the time of staying home. In a previous season, we had our time to go outside, and another time will come when we'll be back out. For now, however, Ecclesiastes 3 challenges us to find beauty in this season because God has made everything beautiful in its time (Ecclesiastes 3:11). Everything beautiful in its time means there is beauty in this season, even when it doesn't seem or feel like it.
Some of the beautiful things God has revealed to me include recovering from burn-out, eating and drinking with loved ones, and studying The Word without the usual time limits. There is beauty in this season as much as there was beauty in the last season, and there will be beauty in the next season. The question is, are we asking, seeking, and knocking at the door of Godly wisdom to find the beauty in this season? Spend some time today meditating on Ecclesiastes 3 and pray for wisdom to see the beautiful things God is doing in your life.
God has made everything beautiful in its time.
Pray:
Lord, thank you for renewed perspective. There is a time for everything and in every season, there is beauty. Take the scales off my eyes to see the beauty in every day and help me to be content in every season.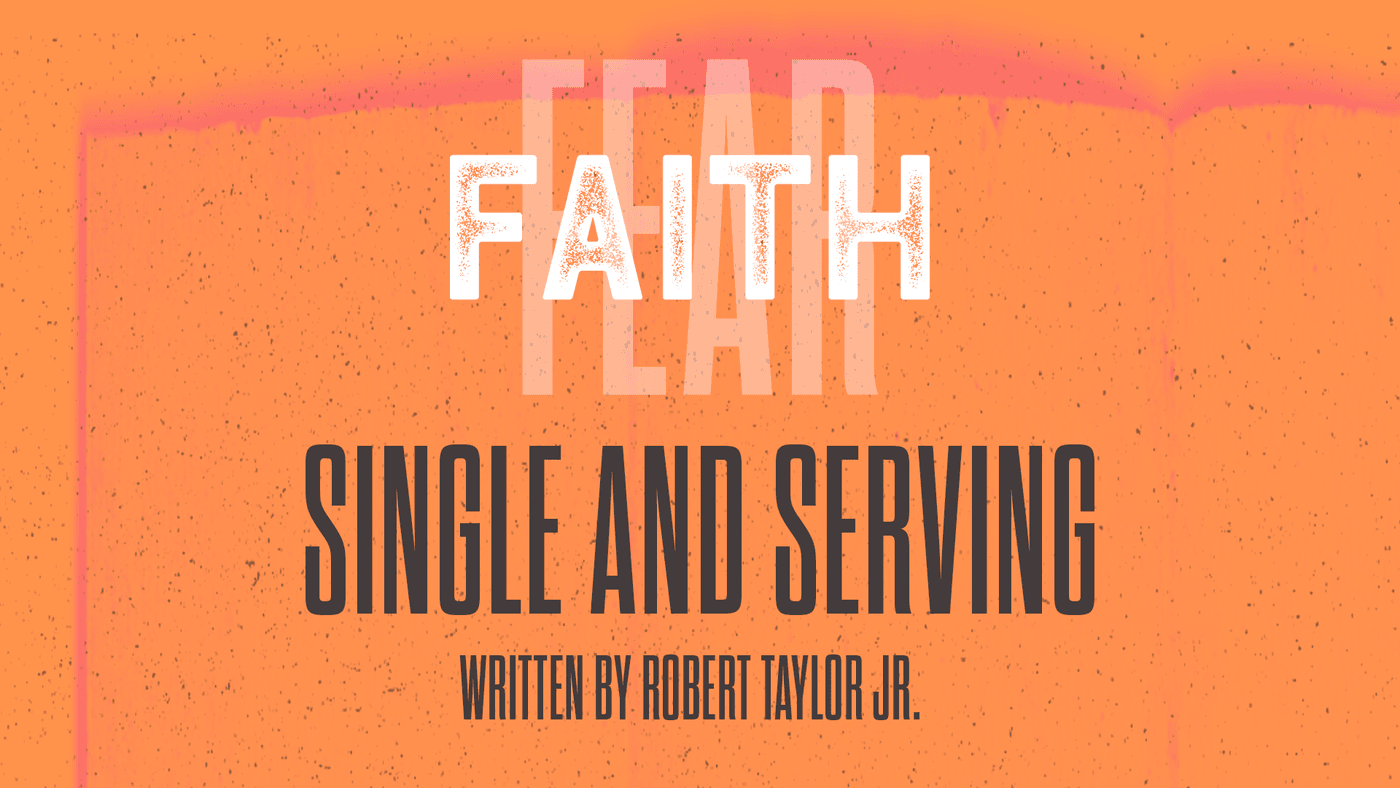 DAY TWENTY-NINE
Key Scriptures: 1 Corinthians 7: 32-34, Matthew 5: 16, Romans 12: 7-8, Romans 12: 13, Matthew 22: 37-39
For many singles, being confined to our homes for an extended amount of time can present a challenging and overwhelming setting. Calendars that used to be filled with movie nights, brunch dates and happy hours are now filled with internet surfing, Zoom calls and one too many naps. While some are loving this new normal, many singles are struggling with feelings of loneliness and insignificance.
A couple of years ago, I experienced similar emotions. A friend encouraged me to do something nice for someone. I hesitated but after doing so, to my surprise, I felt a lot better. Turns out that genuine random acts of kindness produce chemicals in your brain that make you feel happier! Who knew?
Serving others as a single person is not only self-beneficial, but it's also one of the ways God can be glorified on earth. Paul, a single himself, makes it very clear in 1 Corinthians 7:32-34 that husbands and wives have the responsibilities of taking care of one another and their families, while singles have more opportunities to do the Lord's work. Matthew 22:39 lets us know that one of our greatest commandments is to love our neighbors. Singles, how are you loving your neighbors?
Throughout the Bible, we see many singles serving God while serving others. Mary, Martha and Lazarus - single siblings - showed immense hospitality to Jesus when he visited. Ruth, a widow, showed great dedication and commitment to her elderly mother-in-law. Stephen, who's mentioned in Acts, took pride in distributing food to needy populations. The most obvious single in the Bible was Jesus and he dedicated his entire life to serving others for the glory of God.
COVID-19 has left many people with limited resources and support. Singles - perhaps we can use this time to go food shopping for our elderly neighbors, volunteer at a food bank, donate to a cause, or send an encouraging message to a friend. God has given us a beautiful opportunity to let our good deeds shine for His glory (Matt 5:16). How can you use your singleness to serve others?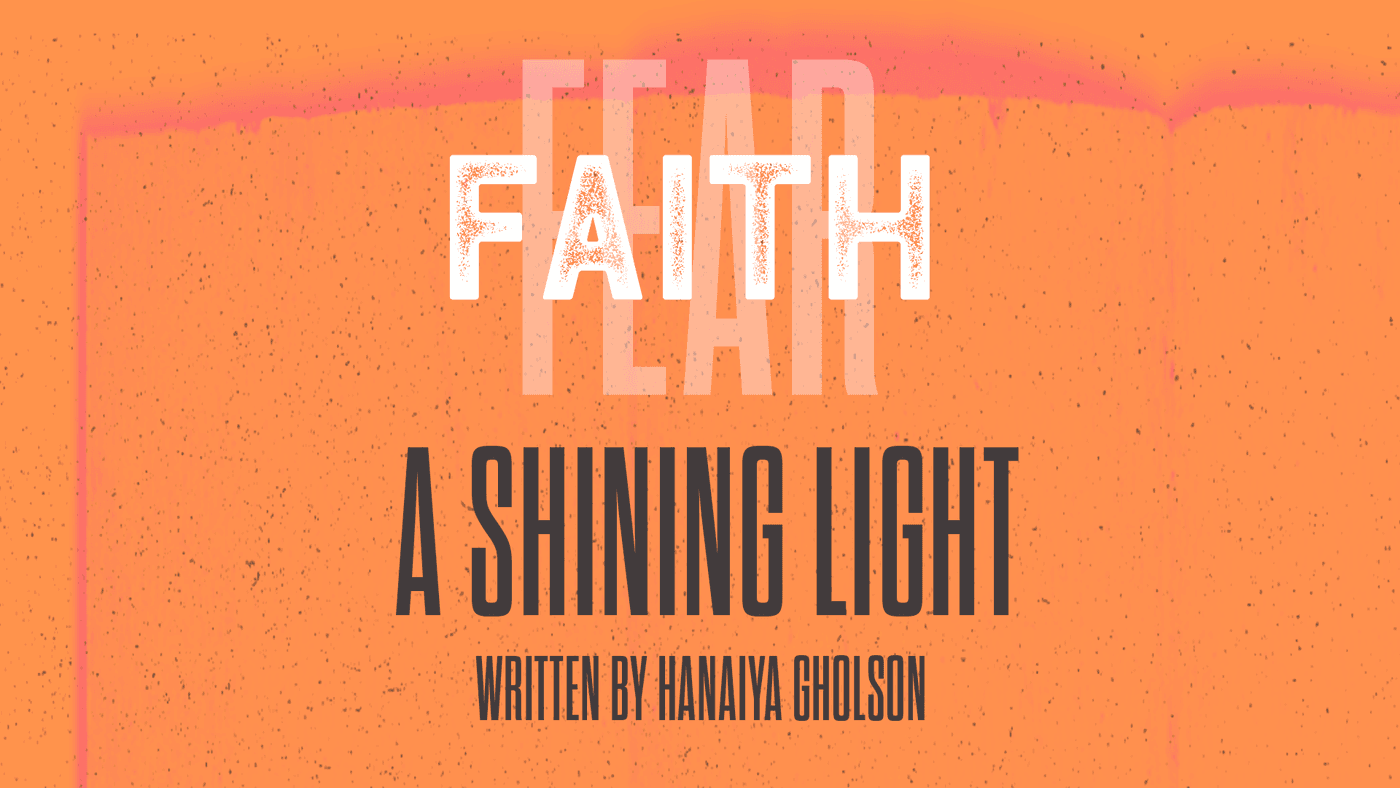 DAY THIRTY
Key Scriptures: Genesis 1:1-3, Numbers 6:25-26, Psalm 139:12, Isaiah 55:11, Hebrews 13:8
"He is the same God today that He was when He created time. He can shape the formless things in your life and can fill them with the beautiful things that flow from Him. He can bring light to all the dark areas of life."
This was part of a note I wrote on September 25, 2019, as a reminder, in what felt like an unsettled, wilderness season of life, regarding God's quality as a life-giver and creator of the Word which is life-giving. Fast forward to a little more than six months later, in what is most certainly a shaky, uncertain and tumultuous period of life for many, and the Holy Spirit is constantly reminding me that this truth about God has not changed. The "darkness" we experience, in our lives and in our world, could never overpower His eternal light.
From the very first verses of the Bible, we are introduced to the life-giving power of God's Word. "In the beginning, God created the heavens and the earth. The earth was without form and void, and darkness was over the face of the deep. And the Spirit of God was hovering over the face of the waters. And God said, "Let there be light," and there was light." (‭Genesis‬ ‭1:1-3‬) The creation of this light flowed directly from the essence of God, from the power of His very breath. When He says it is, it is. He gave light, and then life followed.
In reading these verses, my heart smiles, because even amidst the plans, careers, financial insecurity, and states of health (physical, mental, emotional) that have been rendered formless and dark by the current pandemic, I'm reminded that His Word cannot return void (Isaiah 55:11) and we see that in the establishment of creation. No matter what things look like in our respective lives, we can be confident that all His promises won't escape or skip over us in this season (or any) because He is still the God - the same yesterday, today and forever (Hebrews 13:8) - whose Word cannot fail and who brings light to the darkness. He is light and when we walk with Him, nothing we face, no matter how dire, will remain in a state of darkness. There is always life that follows from His light.
So, however you have been impacted by this pandemic, it is my prayer today that we are sensitive to the presence of His spirit hovering over us, as He did over the waters in the beginning. I pray that we keep our faces turned toward God, to receive the light we need for life because He is the light of our lives and our light in the darkness.