These devotionals are designed to guide you in your time with the Lord.
All of them are intentionally written to speak to the current COVID-19 crisis and shut-in that we are experiencing so that you may spend time praying, reading and meditating on God's word.
WEEK THREE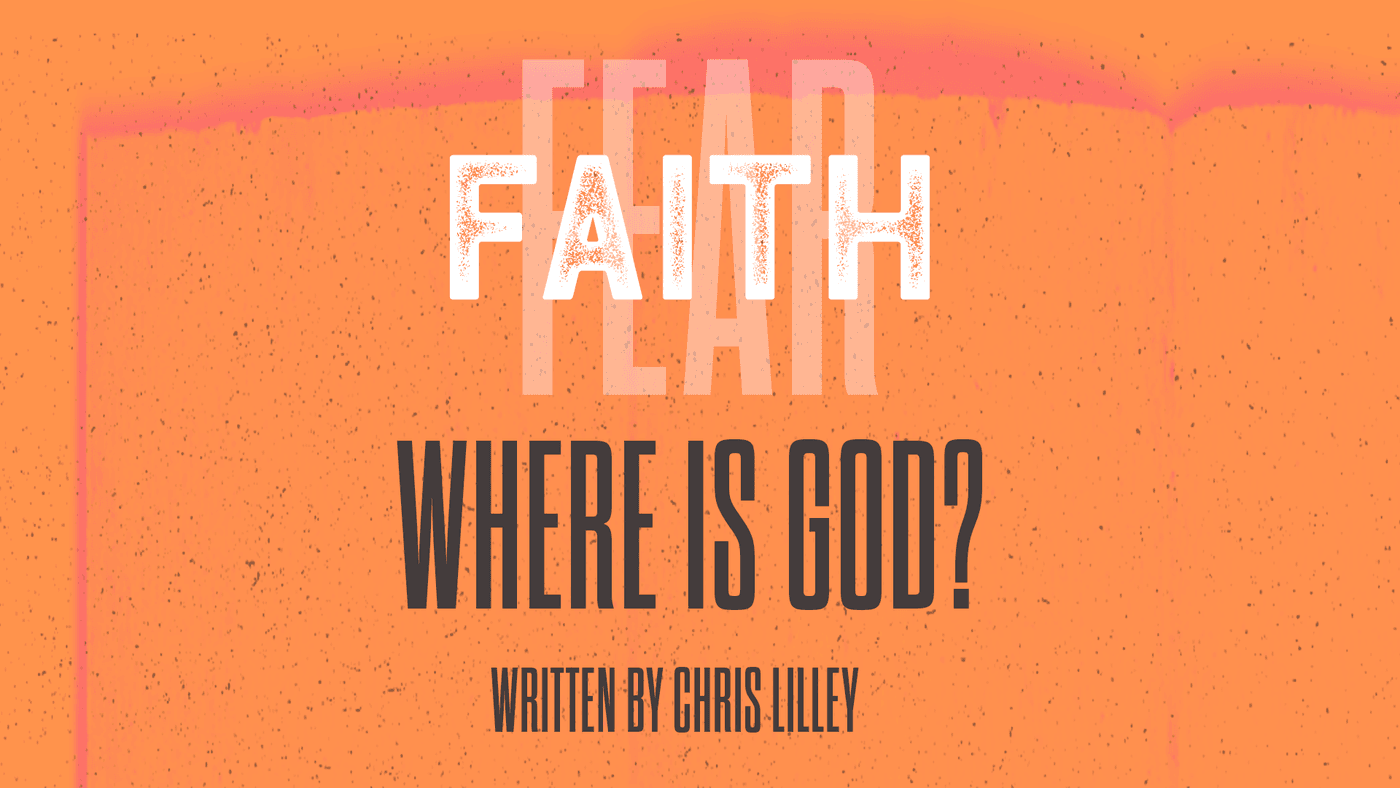 DAY ELEVEN
Key Scriptures: Jeremiah 29:12-13, Deuteronomy 31:8, Hebrews 13:5‭-‬6, Joshua 1:5
When my wife and I stepped outside, we assumed that the seasons were on quarantine too. Google said it was Spring. But that wasn't enough for me. I started actively looking for signs of Spring, (took a while because these Bronx trees have their own timetable) and that's when I saw it. Out of all the trees on our block, one bloomed, the rest were bare. That was all the proof I needed. I knew Spring was here. It was a great reminder that even though it didn't look like Spring, it was still there. I just had to be looking for the signs.
Sometimes it's easy to know that God is present, even during the times you aren't doing something especially "spiritual" or "holy", and especially when everything is going right. However, there are moments when finding the presence of God is more like feeling around in the dark for someone hiding from you on every turn. This has been uniquely true in the worldwide pandemic grinding everyone's lives to a halt.
Where is God when He seems to be nowhere? This is a trick question brought on by the enemy. God is still omnipresent, God is still with you, and He has always been consistent and faithfully present. Over and over in scripture you see Him showing that He will not leave, nor has He left, nor will He leave. And over and over again He has proven that, and not just in the "BIG BIBLICAL MIRACLES" kind of way either, but in the personal "only God could have saved me" way. In fact, God promised that same fact many times in His word! My favorite reminder of this is in Jeremiah 29:12-13, which states "In those days when you pray, I will listen. If you look for me wholeheartedly, you will find me".
We don't just need to ask ourselves "where is God right now?" We also must actively look for Him, knowing that He hasn't left. He didn't leave you when the coronavirus started, and He didn't leave when you messed up and ate all your quarantine snacks. He didn't even leave you when you were still in your sin. He's still there, still next to you. All you have to do is look for Him. Keep looking. Don't give up!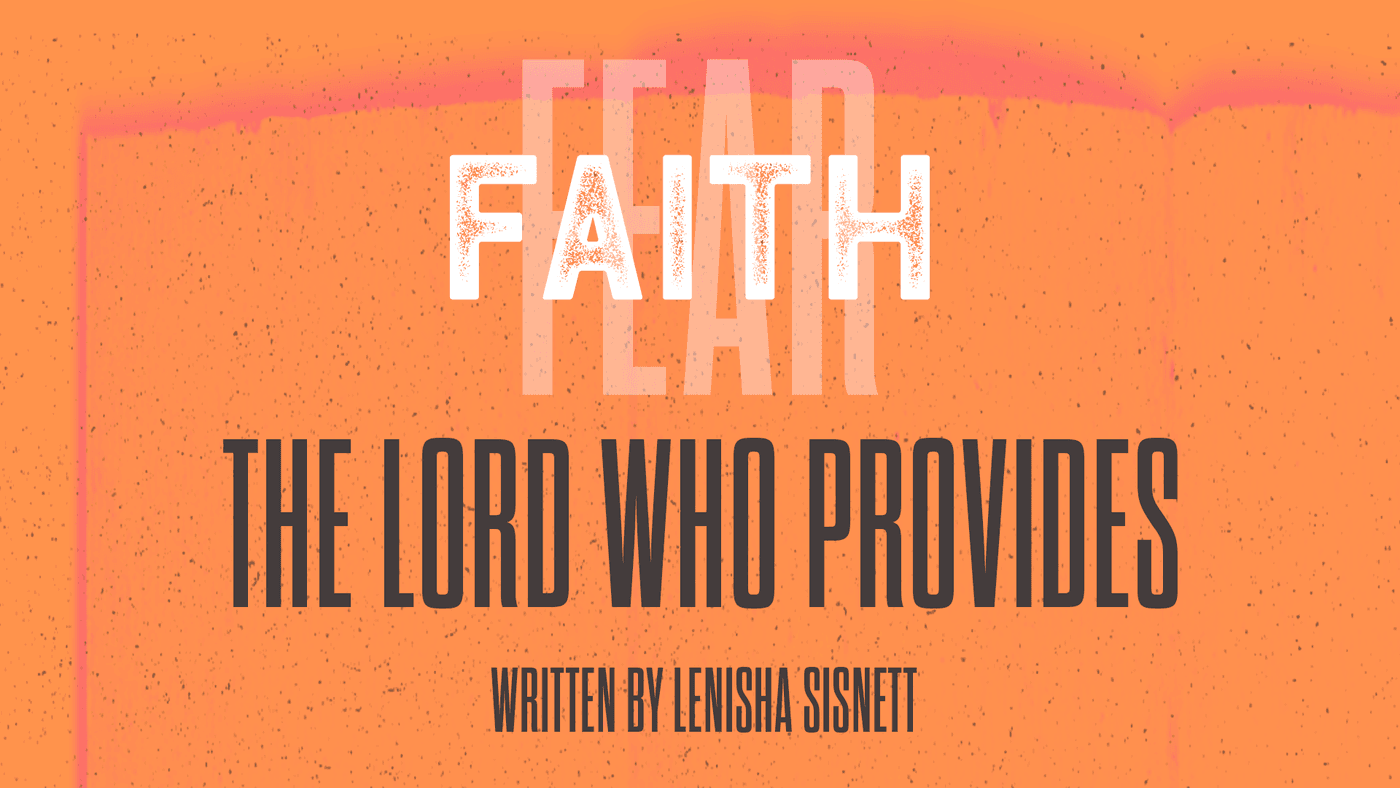 DAY TWELVE
Key Scriptures: 2 Corinthians 12:9-10, Psalms 91
How does one measure the amount of worry they have. Do you mix one teaspoon of media with two tablespoons of thoughts and one cup of unsolicited opinions from others? Whatever the recipe, what ends up on the menu is a racing mind that can't stay present due to spiraling thoughts that leave you in a pit of fear.
With the recent surge of cases in NYC from COVID-19, maybe you found yourself in a place you haven't visited in a while - the Island of Uncertainty. I found myself there under the palm tree of lack of control. It was an island I hoped I wasn't alone on, but was reminded that I never could be. You see, in that place, weaknesses thrive, our faith is tested and we're left with the one question: "Is God really God over all?" All of a sudden, memories get foggy and deliverance becomes disbelief.
Do you believe in Jehovah-Jireh, the Lord who provides, Jehovah-Rapha the Lord who heals, El Shaddai, the Lord almighty? Psalms 91:9-11 reads "Because you have made the Lord your dwelling place— the Most High, who is my refuge— no evil shall be allowed to befall you, no plague come near your tent. For he will command his angels concerning you to guard you in all your ways."
If you're anything like me, you've struggled to believe this in the most recent weeks and months. You've forgotten God's provision, His healing, and His comfort and instead have been filled with worry and fear. You've wondered how His grace would extend to you and your loved ones, and broken down in prayer stating every bit of uncertainty. But if you take a moment to stop, pray, and seek clarity, then you would discover that you are not alone on the island and instead you're reminded of the beauty in the storm. That there's safety in having a God who has written your days, and the beauty of it all is that God is and forever will be God over all.
So instead of cooking up those worries, I added one teaspoon of reflection, two tablespoons of God's word and one giant cup of prayer. Then I asked myself, how has God shown up for me in the past? What evidence is there that God sends His angels to guard His children? How can I move from a place of uncertainty to trusting in the Lord? Let today be the day that you bravely do the same.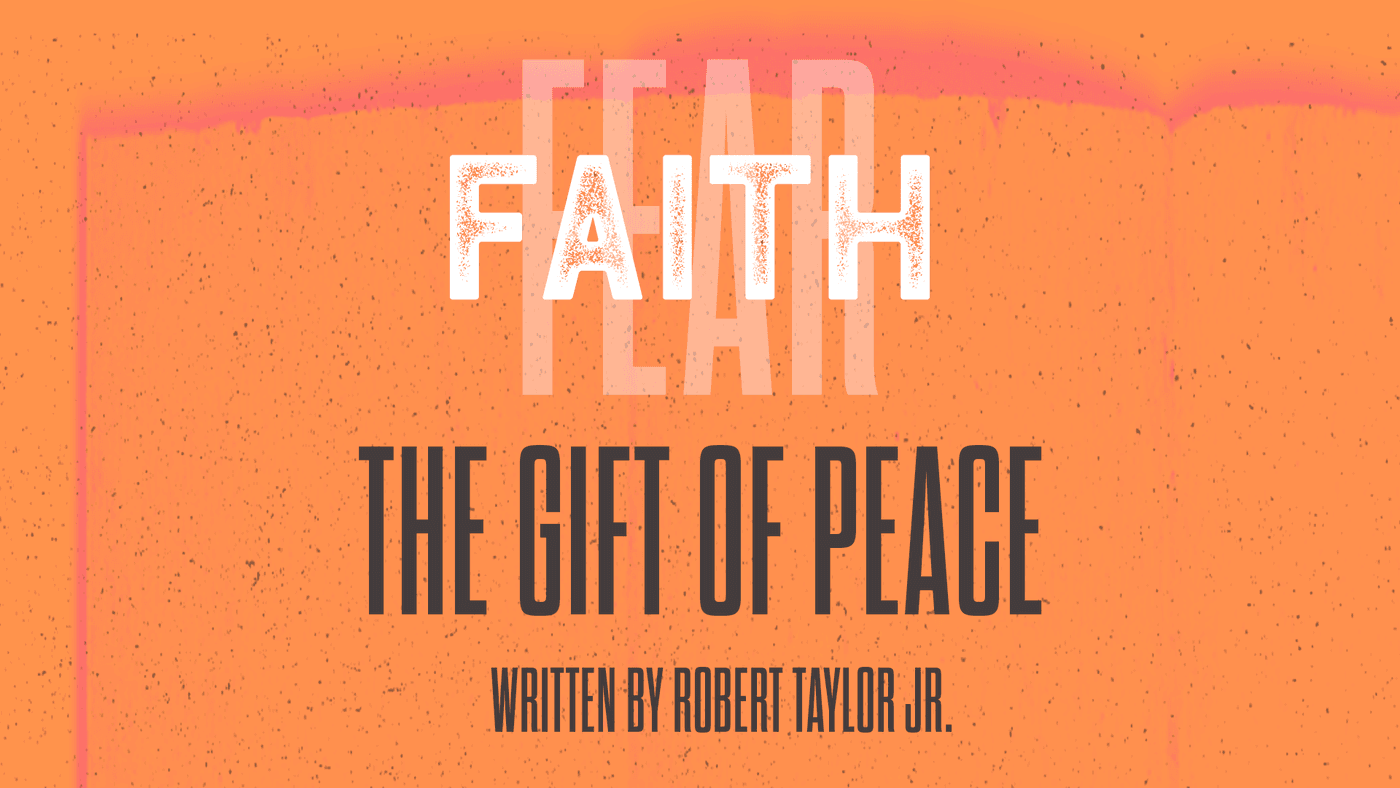 DAY THIRTEEN
Key Scriptures: John 14:27, Philippians 4: 6-7, Galatians 5: 22-23
When I became aware of COVID-19, like many Americans, I wasn't super concerned about the virus. Over the next week, the amount of confirmed cases in NYC increased, many were working from home and a citywide shutdown was being considered. At that point, I became concerned but surprisingly still not worried and not anxious.
A couple weeks into the quarantine, numbers in the city had skyrocketed. My heart cried out for individuals and families impacted by the virus. I felt strongly to pray for essential workers and local business owners, yet even still, I felt okay. I wasn't scared and I didn't know why. Maybe because I hadn't yet been directly impacted.
A few days later, I was informed that I was furloughed from my job and would essentially be without income. Family and friends called in panic and were concerned for my safety and wellness, but still, I felt an unusual comfort. As I reflected, I found that I was experiencing the peace that Jesus spoke of in John 14:27. He said, "I am leaving you with a gift - peace of mind and heart. And the peace I give is a gift the world cannot give. So don't be troubled or afraid."
As believers who love and obey the Father, it is our divine privilege to receive this gift of peace. This peace does not argue with our understanding that this is a scary time. Rather, this peace attacks those thoughts with calmness and serenity that is beyond our comprehension. This peace gives a strong conviction that a God who would sacrifice His only son to reconcile a relationship with us, would surely comfort us during difficult times. This peace isn't rational. In fact, it's a supernatural gift that we must unflinchingly accept and apply to our lives.
If you're a believer struggling to find rest in this season, it may be a great time to examine your faith in God's promises. Jesus made a vow to leave us this gift of peace and I've never known Him to renege on a promise. My prayer is that you'll simply accept it!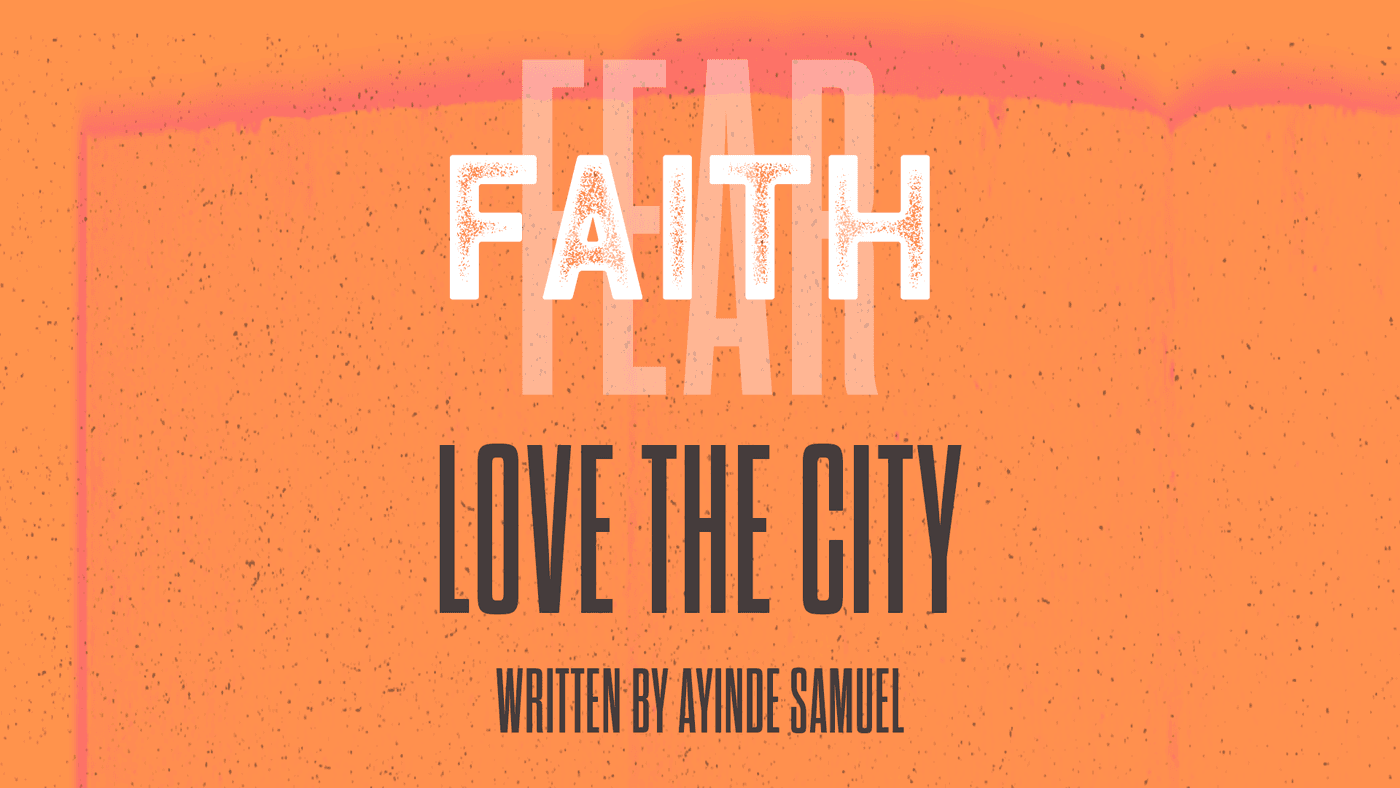 DAY FOURTEEN
Key Scriptures: Jonah 4:1-11, Philippians 2:5-8, Matthew 9:13
"And shouldn't I pity Nineveh, that great city, in which there are more than 120,000 persons who do not know their right hand from their left, and also much cattle?" - Jonah 4:11
The Book of Jonah ends with a simple question: Why? Jonah's thoughts were left unresolved, and I think God is asking the same question to us today. Does our heart line up with God's heart?
Similar to Jonah preaching in Nineveh during these times, some Christians are preaching doom and hellfire for our city while neglecting grace and mercy. It's as if they do not want God to save more souls. They're like Jonah in the sense that they have good theology but are not wholeheartedly following God.
In the story of Jonah, God used a castor oil plant to teach Jonah a lesson. Jonah was angry over the people's salvation but rejoiced over a castor oil plant that offered shade on a hot day. The plant represented compassion. The next day the plant was destroyed, and Jonah felt sorry for it. God created all humans, including the people of Nineveh, in His image. If Jonah felt sorry for a plant he did not sow nor water, how much more would God feel compassion for Nineveh? How must God feel about the eight million people living in NYC today?!
Jonah thought he had a right to be angry with God for destroying the plant. However, God used this to broaden Jonah's perspective about grace (love) vs. justice (right and wrong). Even when we feel we have the right to be angry, God calls us to be compassionate and merciful. God Himself, out of grace and mercy, stepped out of His comfort zone to become human and save us when He had all right not to.
Like God, we must love the city. Are we willing to step out from under the plant of our comfort zone and self-righteousness into God's plan for our life to reach others in grace and mercy, especially during this time where they might need us the most?
Our obedience can change the lives of others around us.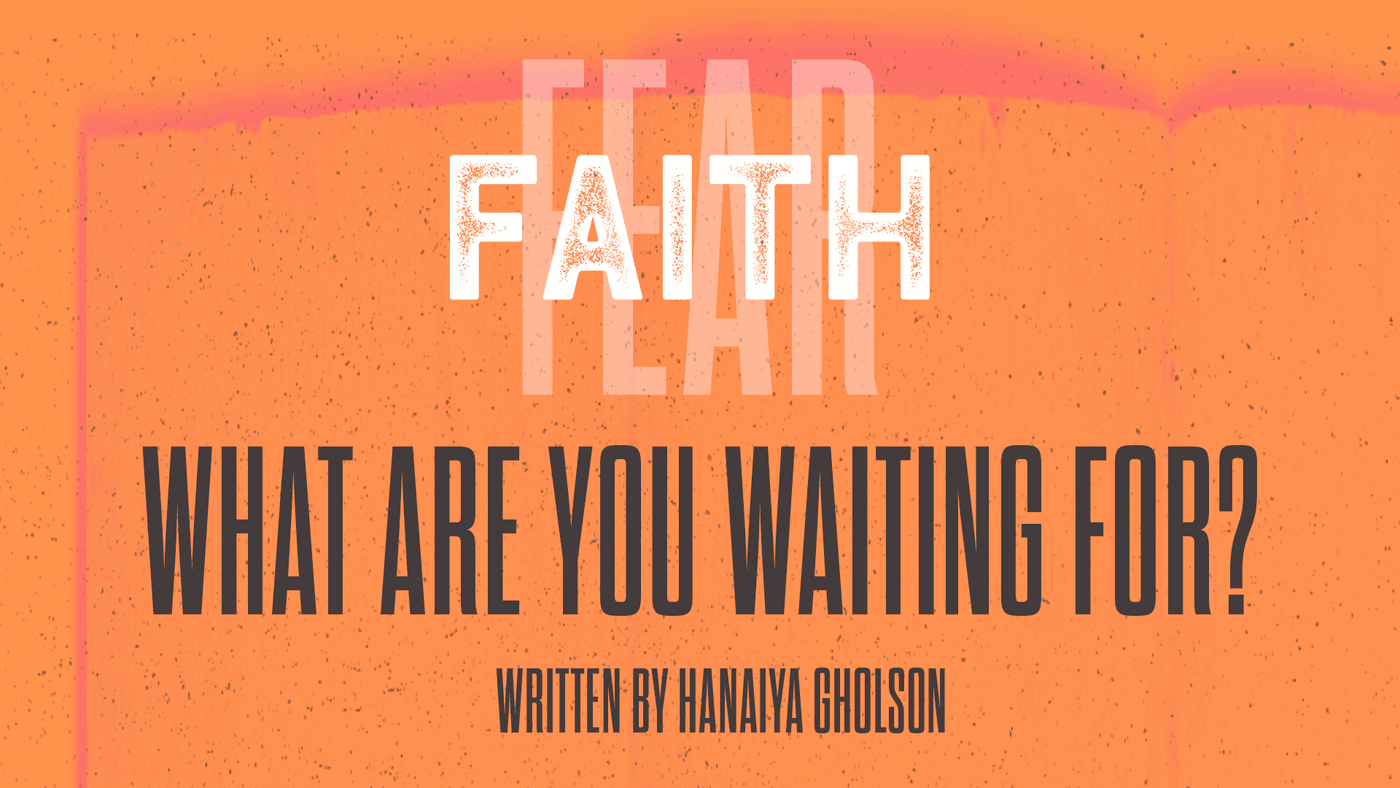 DAY FIFTEEN
Key Scriptures: Psalm 62: 1-2; 5-8; 11-12
At just about the one-month mark since the COVID-19 crisis hit New York, I can say that I'm feeling mentally, emotionally and physically tired of waiting for this "nightmare" to be over. Every time that I travel to my local Target or grocery store to restock on yet another item that has dwindled in the daily routine of quarantine - only to find that most of the "essentials" I came looking for have been emptied off of the shelves - the feeling of angst slowly creeps up and pounces on me. And even as a believer, trusting in the sovereignty, grace and mercy of God, the thoughts of "when is this going to end?" rush in and I feel overwhelmed by the prospect of this pandemic lasting far longer than projected.
The waiting game is personally not my preferred contest. However, amidst all the increasingly negative news surrounding the pandemic and shared stories of the virus hitting closer and closer to home, I was reminded about the true character of waiting - that it is God-designed and draws our faith and dependence deeper towards Him.
When I read through the book of Psalms, I'm encouraged to know that the human soul - our souls - are meant to wait on God. In Psalm 62, David, in the very title of the Psalm and opening line, makes a strong statement that "For God alone [his] soul waits…" David repeats this line as an empowered command later in the chapter, in Verse 5, when he states "For God alone, O my soul, wait in silence…"
It was through both of these declarations that I was reminded, in a time where the world has come to what almost seems like a chaotic standstill, my soul - our souls - can wait on God, in silence, and be fortified in knowing He is the rock on which we can stand and build our lives, as well as our salvation. He has both given us salvation (by saving us from spiritual death) and He also is salvation, meaning that in Him we are preserved and delivered. We have the choice in waiting for an uncertain, ever-changing pandemic to come to an end or we can wait on an unchanging God, knowing that in Him we CANNOT be shaken and we are and will be taken care of.
So when you feel weary and tired by all that is going on around you today and even in the coming weeks, the question that should be pondered is: "What are you waiting for?" Your answer should be to tell your soul to wait on God.