These devotionals are designed to guide you in your time with the Lord.
All of them are intentionally written to speak to the current COVID-19 crisis and shut-in that we are experiencing so that you may spend time praying, reading and meditating on God's word.
WEEK TWO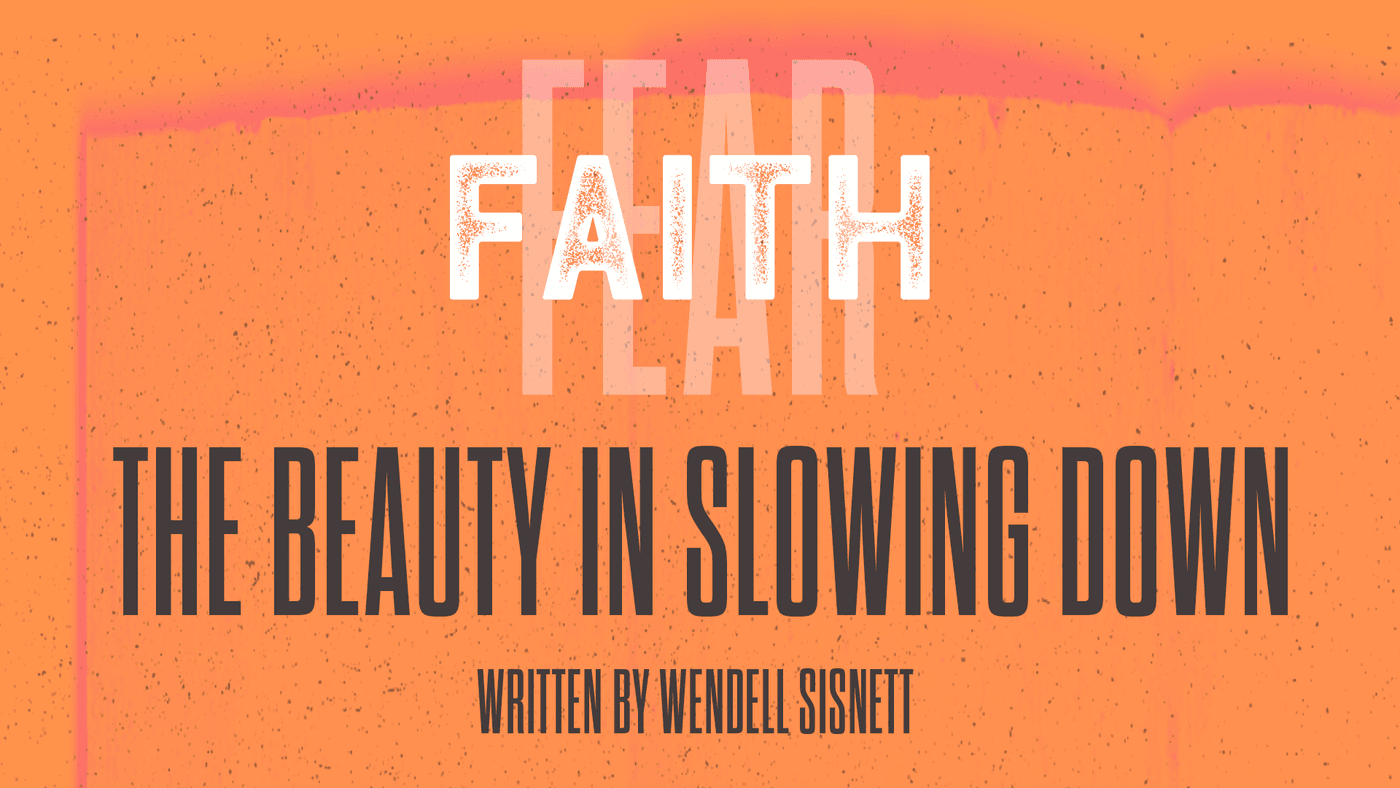 DAY SIX
Key Scriptures: Romans 12:2, Romans 12:16, 1 Peter 3:8, Matthew 11:29-30, Micah 6:8
We live in the age of the fast and "overly informed". Our way of life, coupled with the rapid growth in technology has opened the door for impatience to be the new normal, and as we normalize impatience through the means of constant contact we've formed lives that are riddled with anxiety.
But now our world has been altered, and the most loving thing we can do is keep our distance from each other, thus making the beautiful act of slowing down the only option. I always say "wherever there's beauty in the midst, that's where God is working."
Slowing down allows us to see and appreciate the details we've missed, allowing for transformation to take its rightful place. Romans 12:2 states, "Do not be conformed to this age, but be transformed by the renewing of your mind, so that you may discern what is the good, pleasing, and perfect will of God." How can we ever be transformed by the renewing of our minds if we never take moments to reflect, to sit back and analyze?
Slowing down also allows us to see others more clearly as well. 1 Peter 3:8 says "Finally, all of you be like-minded and sympathetic, love one another, and be compassionate and humble." Humility is part of the clothing that we wear as God's chosen people - it requires a certain level of self awareness that can only be acquired through a less frenetic pace in life.
Slowing down rebuilds connections, repairs relationships, and leaves room for repentance. The pace of our world has caused us to expect everything instantly, so we treat our relationships with the same impatience. This eventually waters down our connections, causing a breakdown in relationships and an overall fracturing of community. The words rebuild, repair, and repent are all calls to action; the prefix of each of those words means to do again or go back to. Slowing down gives us the space to do each of these things to their fullest extent.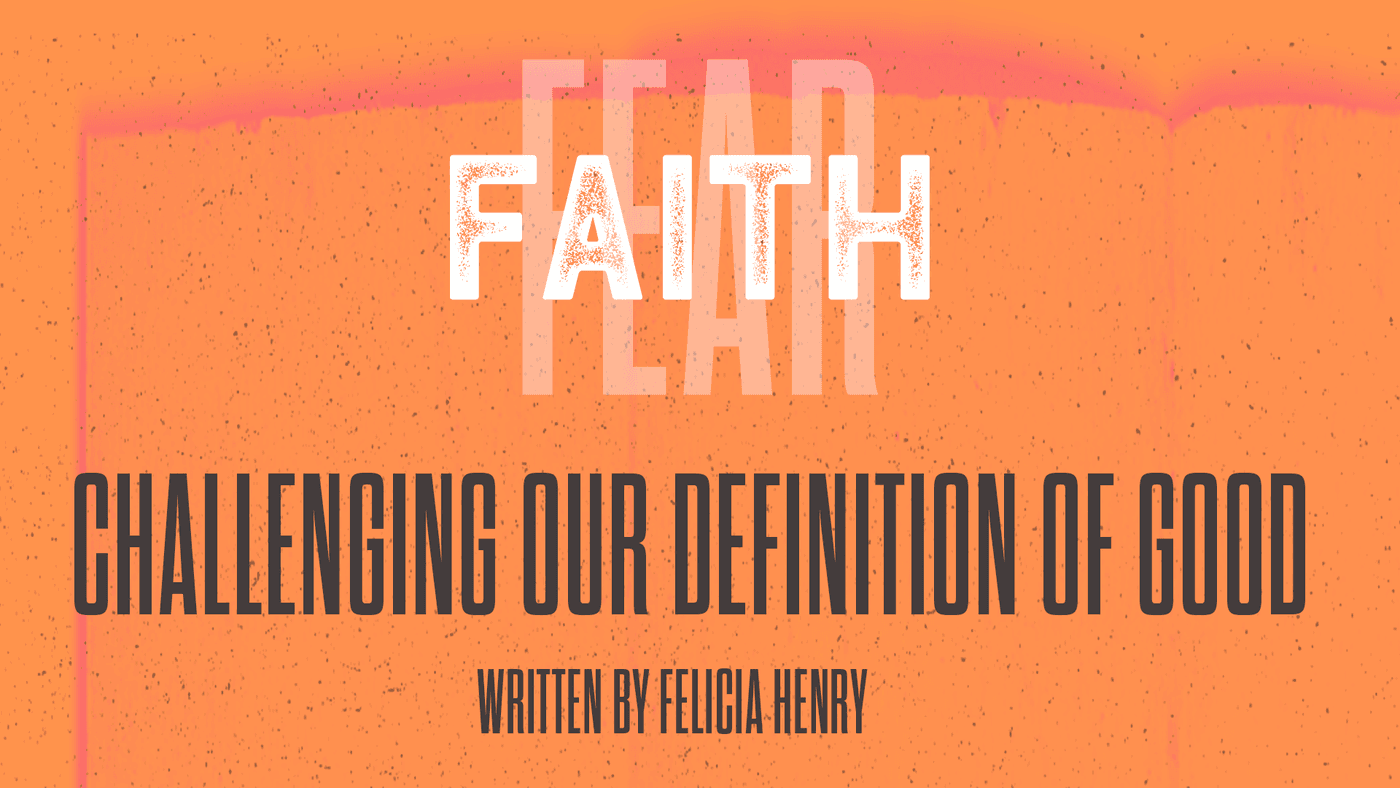 DAY SEVEN
Key Scriptures: Isaiah 55:8-11 , Hebrews 13:8, Psalm 34:8, Mark 10:18
I, like many others around me, declared 2020 to be MY year! There was a collective excitement surrounding all of the projects, visions, dreams, and/or goals we believed would actualize; as we progressed through January and February, it seemed we were on track. Then, COVID-19 hit. As it changed our lives day by day, many of us wondered how this could be the same 2020 we envisioned as a good year. For some of us, we threw our dreams out of the window and resigned that we would try again in 2021.
However, one day as I prayed about COVID-19, God reminded me that what we - in our limited human imaginations - dream up as good, is nothing compared to His definition. He reminded me with His declaration in Isaiah 55:8-9: "For my thoughts are not your thoughts, neither are your ways my ways, declares the LORD. For as the heavens are higher than the earth, so are my ways higher than your ways and my thoughts than your thoughts".
I'm sure we've heard this verse many times, but in the context of COVID-19, it took on a new meaning. God was reminding me of His sovereignty, and that this year is good because He is still God. God was reminding me that although everything around us is unpredictable, He remains unchanging. COVID-19 did not dethrone Him. The good that can be found in this year is beyond pursuing our own dreams - as we wait in expectation for His healing, the derailment of our normally scheduled lives is indeed an opportunity for us to use the zeal we reserved for our dreams to pursue Him. This year is good because we are learning that God is better, and God is enough. So, challenge your definition of good and embrace true goodness, that which is found in God, and God alone.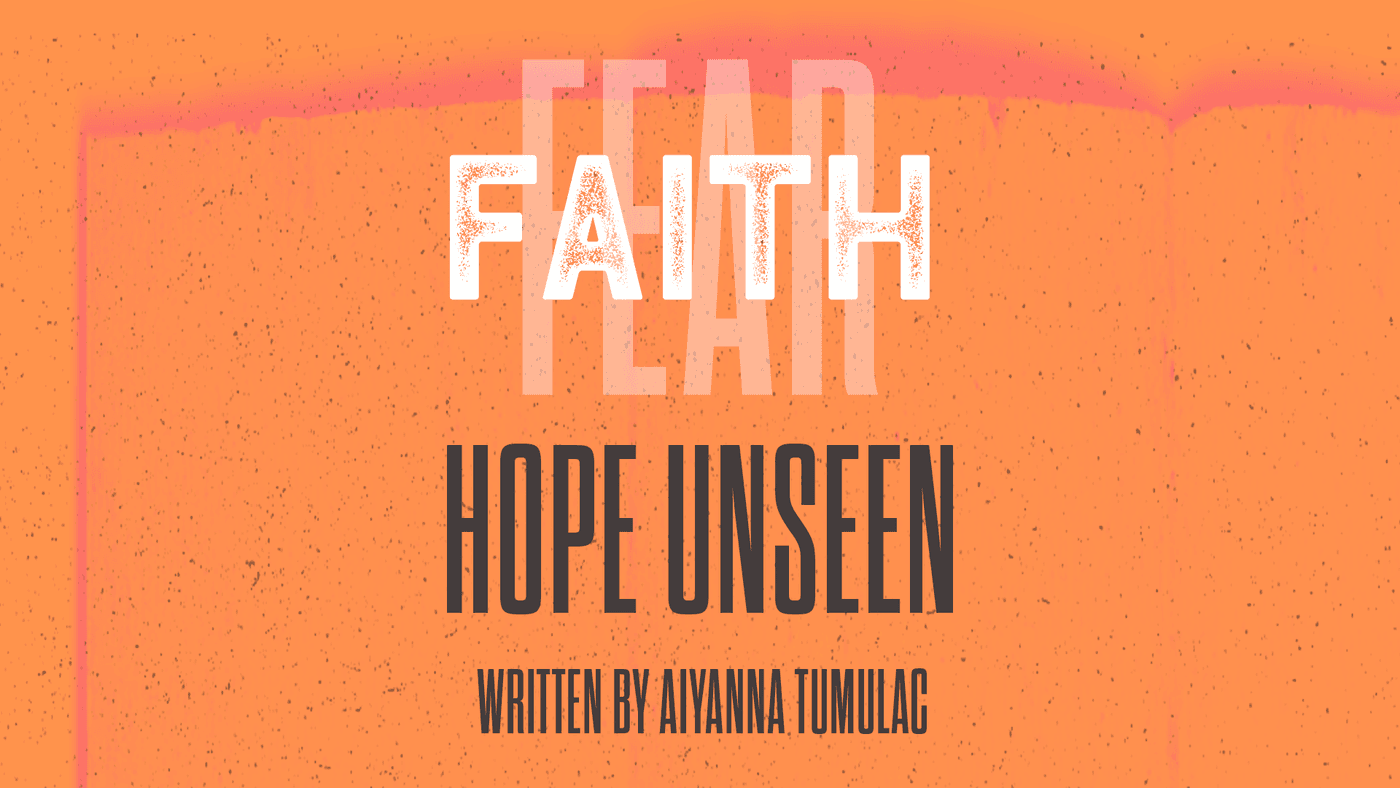 DAY EIGHT
Key Scripture: Exodus 12:13
When the COVID-19 outbreak first started, I wasn't afraid. I could get on the train, or walk outside, and I could sneeze without being given the side-eye. But everything changed when it became known that a student in my school had somehow contracted the virus. I was in class at the time, and soon the rest of my classmates received the same information.
I could sense the fear rising and anxiousness taking over. There were questions: Why are we still here? Is this even true? Professors joked about giving us assignments even if the world was ending. We were told to prepare for distance learning, and just a few days later we said goodbye to one another. I never thought it would come to this, yet I still wasn't afraid.
Then my friend told me that she was sick. She was convinced that it was just the common cold but my dormant fear kicked in. My mind automatically went to, Girl, I will throw you in the hospital if I need to. I'm not burying my friend. There have been other friends as well as friends' family members with symptoms since that time, and now it's starting to hit home. It takes a lot for me to panic, but this is starting to take an emotional and spiritual toll on me.
My soul keeps running back to the story in Exodus 12 when God told the Israelites to cover the doorposts of their houses with the blood of a lamb. He promised to pass over them as long as they were marked. My heart says, God, you know what You're doing, but sometimes I wonder, does He? I don't know what's currently worse: the constant fear that this deadly virus is breathing down my own neck or the possibility that it'll take someone I love.
There's so much pain and fear, yet I still have the courage to find hope that God is moving through the streets of this hurting world, covering doorposts with the blood of the Lamb. I still believe in my God who can hold broken hearts in His hands and bring back to life bones that have dried up, because when you lose faith and hope, you lose everything.
Lord, fix my eyes on the things I do not see. Give me a hope that surpasses my own and please strengthen my faith in you.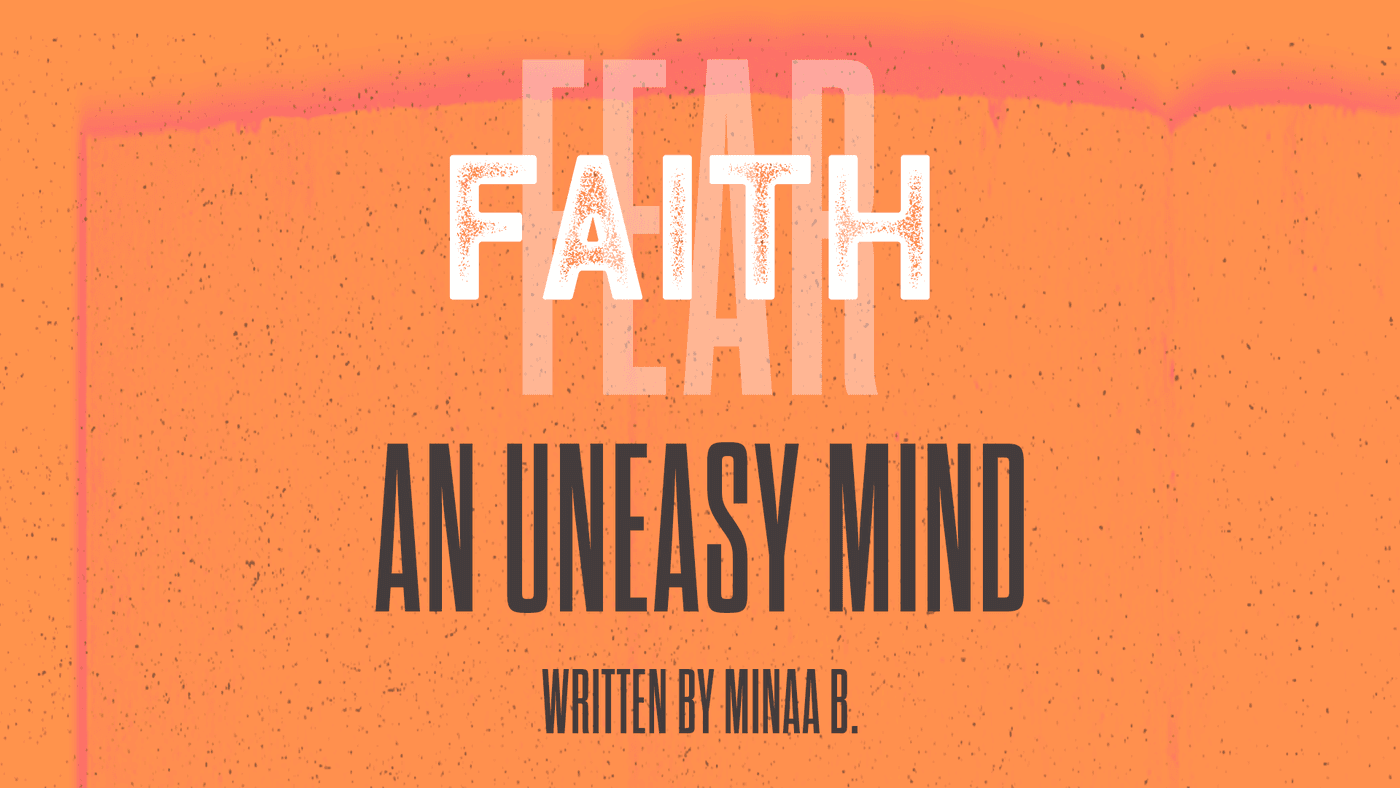 DAY NINE
Key Scriptures: Philippians 4:6, 1 Peter 5:7, Matthew 6:27, Matthew 6:34
When the media began sharing information about COVID-19, I wish I could say my first reaction was to pray, but to be very honest, the first emotion I felt was fear. And my first response to that fear was to panic-shop once I heard news of shelves being emptied and orders to stay at home were being mandated.
As I reflect on what took place during the start of all of this, I realize that the first thing impacted by COVID-19 was not my body and not my spirit, but rather my thoughts. I immediately began overthinking and worrying as I thought about a million things ranging from the safety of my friends and family, my own potentially compromised health (I'm asthamtic), and most importantly when would all of this be over?
Every thought that came to mind was something that was out of my control, yet it was causing me so much anguish and restlessness. Slowly, as one day slipped into the next, I went from being anxious and worried about just COVID-19 to having anxious thoughts about almost everything that crossed my mind.
Oddly enough, one day while I was operating in one of my panic-driven states, I could hear my mother playing worship music upstairs in her house through the thin walls. She was singing and praising God while I was downstairs paralyzed by excessive thoughts. It hit me in that moment that through it all, there is a God that is still worthy of being praised. Instead of holding onto fear and anxiety, I could cast my cares unto Him and watch God do far greater things with my fears than I ever could.
God is always finding a way to show up for us. He reminded me that I don't have to carry my burdens alone and neither do you. So what can you surrender to Him today? How can you turn your anxiety into praise?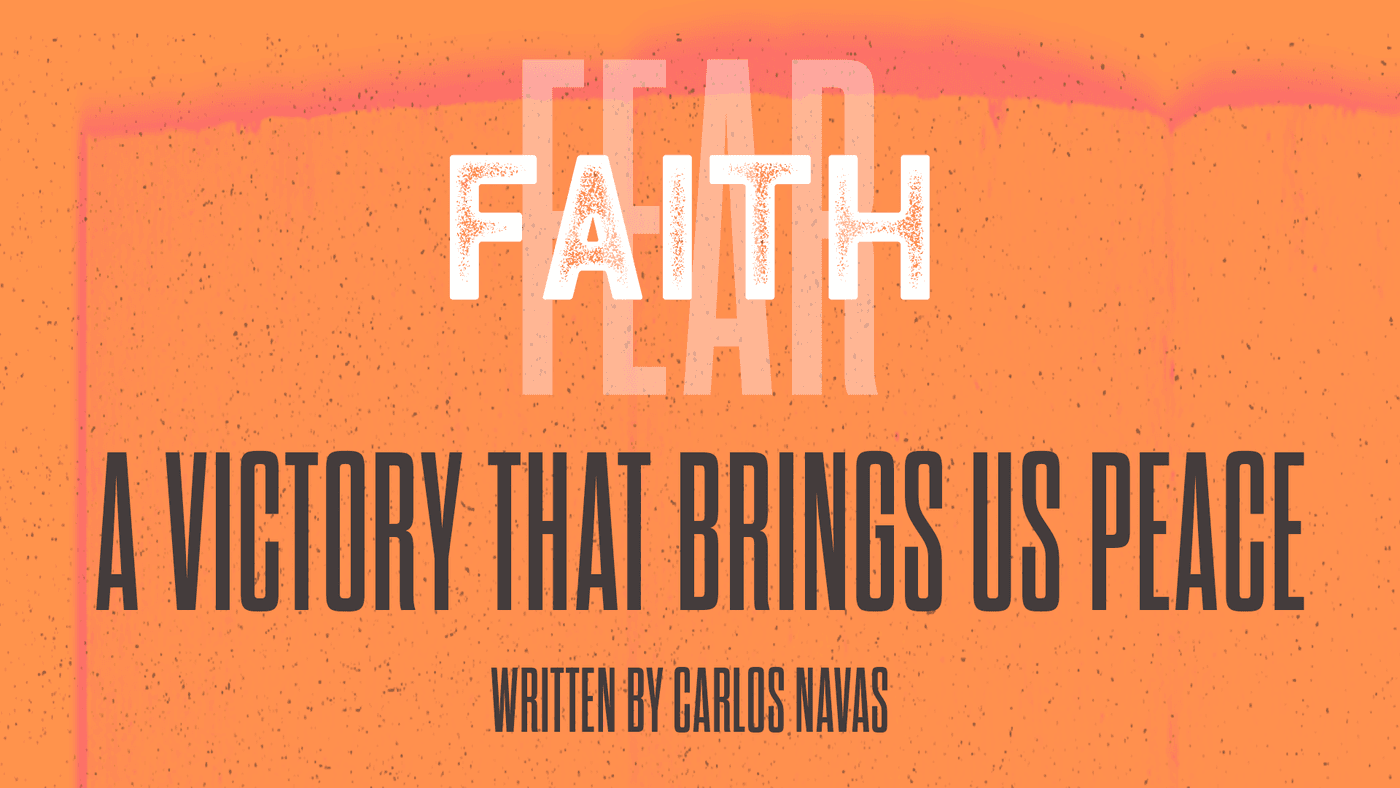 DAY TEN
Key Scriptures: 1 Corinthians 15:54-58, John 14:1-3, John 14:27-31, Luke 24:5-8
After my family and I recently finished watching The Lion King, one of my daughters looked at me and said, "Papi, you know, I wasn't scared when Simba was fighting Mufasa." I asked her why not and she said, "because I knew what was going to happen in the end." My daughter is six years old and a gruesome battle of lions should scare any young child, but not her. Why? Because she knew the truth about what would happen in the end and that truth is what gave her peace. During this time in our world it would be great to know what happens in the end, because honestly a lot of us are truly scared. And we have every right to be. Now is a time when we really need peace.
As we read through the book of Luke we get to a rather scary section, Chapter 23. Here, Jesus faces Pilate. He is placed on a cross and crucified, and eventually He dies on that cross. If the story ends there, there is no good news. There is no gospel. We just have a sad story of an innocent man tortured and killed on a cross. But it's not the end. God gives us another chapter. In the next chapter, Jesus conquers an enemy that haunts us even today during the COVID-19 outbreak - death. Jesus conquers death by resurrecting. Jesus has the victory and now that we are in Christ we too have the victory through our Lord, Jesus Christ (1 Corinthians 15:57).
So, what does this mean for us during a pandemic? It means we know the end of the story. Sure, we experience a black Friday, but Easter Sunday is near. It means that during this madness we can have peace knowing that this isn't the end, we can have peace knowing that Jesus is preparing a place for us where no COVID-19 or any disease will exist. Now is a good time to look to the end and know that our sorrows will eventually turn into joy. Till then we shout, MARANATHA!