What's new at Epiph BK?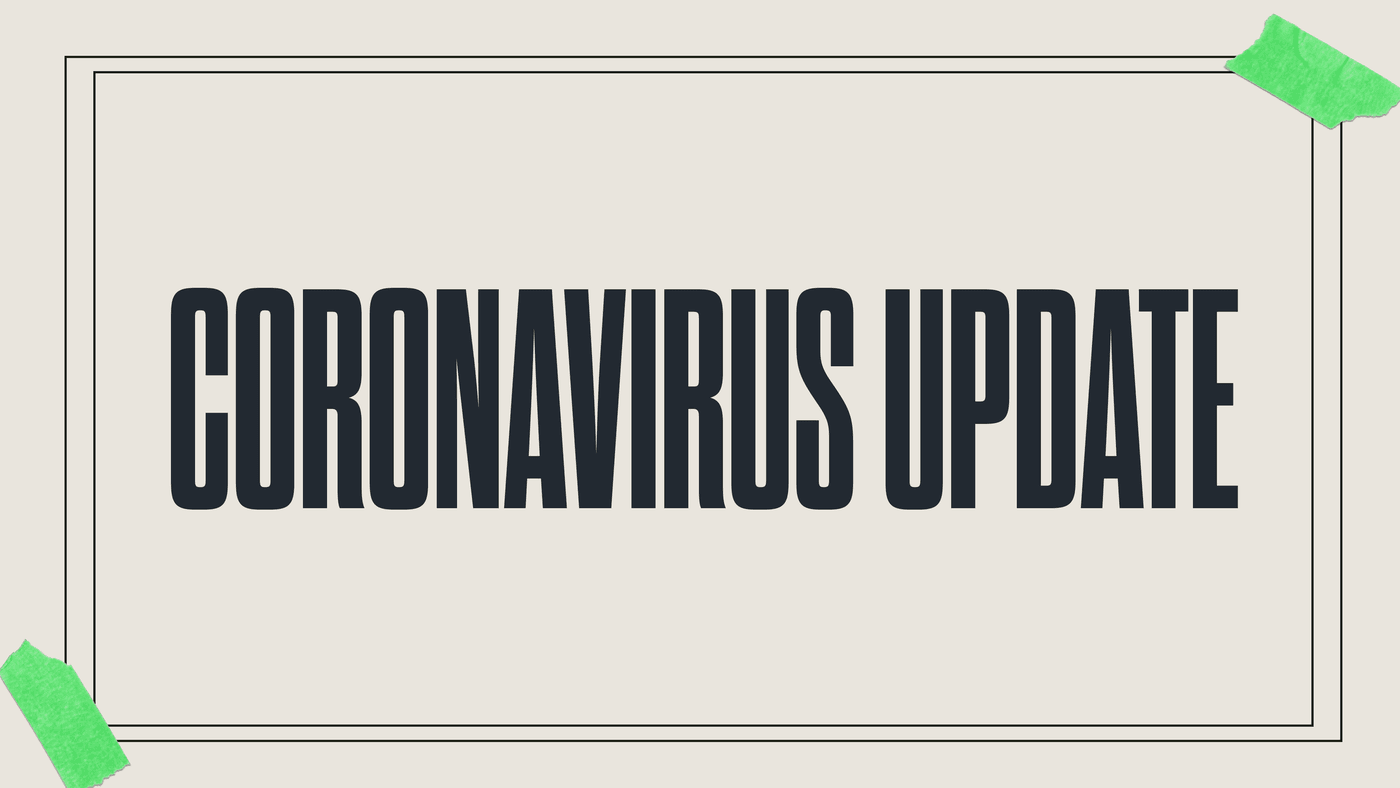 We pray that you all have been staying safe and following the guidelines set by our local and statewide government focused on taking care during the COVID-19 outbreak and response. We appreciate everyone staying updated and joining us as we do our best to care for our church body during this time. Here are a few updates with regards to how we will be moving forward.
Family Check-In Tonight!
In order to maintain the connection with our church family, Pastor Brandon and Ty will once again be going live on the church's Facebook and Instagram pages tonight at 6pm. They'll be giving updates, praying for people, and continuing to facilitate conversation to help the community remain connected.
Small Groups
Our small groups will be moving online beginning this Wednesday (tomorrow) at 7pm on a computer or phone or tablet near you! All groups will be hosted via Zoom conference video calls, and your small group leaders will be sending that information out. If you would like to join a group or contact a leader directly to get the link, please see information below (you can select the group closest to you):
- Bed-Stuy: Shonda@epiphanybk.com
- Downtown Brooklyn: Nena@epiphanybk.com
- Flatbush: Carline@epiphanybk.com
- Jersey: Carlos@epiphanybk.com
Sunday Gathering
Although our church building continues to remain closed, thankfully we will still be able to host our Sunday gathering livestream this coming Sunday, March 29th at 11:30am which you can find by clicking here. Be sure to tune in, share the link with your friends, talk to us through the comment section and send in any prayer requests so we can lift you up in prayer.
Staying In Touch
In order to do our best to make sure everyone is safe and cared for, we will be continuing to reach out to all of our congregation via phone call. Alternatively, if there is a hardship or need you are experiencing you can always reach out to us directly and we will try our hardest to serve you or point you towards the best resources.
Hardship Support Request
If you've been negatively impacted by the COVID-19 health crisis and subsequent effects, we want to do our best to get you resources. For more information, you can access the form by clicking here or by visiting our church app or linktree.
Share Your Story With the Beloved Blog
Share your "Survival 101" story by writing for Beloved Blog! We want to hear what's been working for you during these difficult times. How have you been coping with anxiety and fear? What keeps you encouraged and hopeful? What has God revealed to you about His power during this time? Submit HERE by April 6th!
Please continue to pray often and keep in touch with us consistently. We can't wait to see you all again soon!
There's always something great happening at Epiphany Church for you and your family. Explore our full calendar of upcoming services and events using our calendar below!